Hines Global REIT to Pay Additional Liquidating Distribution
November 13, 2018 | James Sprow | Blue Vault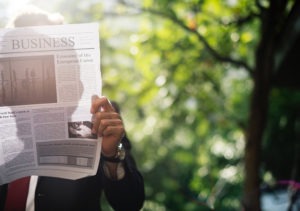 Hines Global REIT's board of directors has authorized the Company to declare a liquidating distribution on the Company's common stock, in an amount per share equal to $0.0541667, to the Company's stockholders of record at the close of business on November 30, 2018. These liquidating distributions will be paid in cash on December 3, 2018. In addition, all liquidating distributions will be designated by the Company as a return of a portion of the stockholders' invested capital and, as such, will reduce the stockholders' remaining investment in the Company. The designation of the distribution as a return of invested capital will not impact the tax treatment of the distributions to the Company's stockholders. Although the Company has provided an estimated range of aggregate liquidating distributions, the Company cannot determine at this time when, or potentially whether, it will be able to make additional liquidating distributions to its stockholders or the amount of any such distributions.
As previously disclosed in filings made by Hines Global REIT, Inc. with the SEC, with the approval of its stockholders, the Company has adopted a plan of liquidation and dissolution, pursuant to which it expects to make aggregate liquidating distributions in the range of $8.83 to $9.83 per share (as estimated by the Company's board of directors in April 2018). Accordingly, any distributions paid by the Company will be liquidating distributions pursuant to the Plan.
Hines Global REIT commenced its IPO in 2009 and closed its offering in April 2014 after raising $2.74 billion in investor equity including DRIP proceeds. As of June 30, 2018, the company had $2.60 billion in real estate assets and $3.26 billion in total assets, with 33 properties totaling approximately 13.9 million square feet.
For the months of January 2018 through August 2018, the Company declared distributions at an amount equal to $0.0541667 per share, per month ($0.65 per share on an annualized basis). Additionally, on December 29, 2017, the Company declared a special distribution to stockholders of $1.05 per share that was paid in cash to all stockholders of record as of December 30, 2017, in January 2018. The special distribution represents a portion of the net proceeds received from the strategic sale of six assets during 2017.
In July 2018, the Company entered into contracts to sell four properties for an aggregate contract sales price of approximately $526.0 million.  In August 2018, the Company entered into a contract to sell an additional property for a contract sales price of approximately $89.5 million.
Sources:  SEC, Blue Vault


Learn more about Hines on the Blue Vault Sponsor Focus page


Hines Global Income Trust Announces September 30 NAV of $9.94
Hines Global REIT Plans to Sell Campus for $335 Million
Tender Offer for Hines Global REIT Shares at $6.15 Per Share
Go Back
Ramón A. Rivera-Ramos
Blue Vault Nontraded REIT and Nontraded BDC Reviews
Blue Vault helps me to stay well informed on the financial status of both open and closed nontraded REITs and BDCs, so that I can help my clients better understand the product, before they make the decision to invest and after.