Hines REIT Files Articles of Dissolution Related to Liquidation of Portfolio
March 9, 2017 | by James Sprow | Blue Vault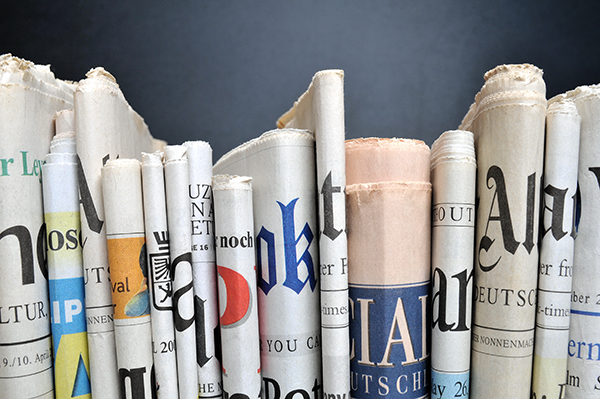 On March 7, 2017, Hines Real Estate Investment Trust, Inc. filed its Articles of Dissolution with the State Department of Assessments and Taxation of Maryland pursuant to a plan of complete liquidation and dissolution adopted by its board of directors on June 29, 2016 and approved by its stockholders on November 7, 2016. The Articles of Dissolution became effective upon filing. In connection with the Company's filing of its Articles of Dissolution, the Company will cease filing periodic reports with the SEC, beginning with its annual 10-K for the year ended December 31, 2016. Although the Company will cease filing these reports, the Company will disclose in Current Reports on Form 8-K any material developments, including material developments relating to (i) its liquidation, including the amounts of any liquidating distributions or other material payments and expenses, (ii) its dissolution, and (iii) the Gamburg v. Hines Real Estate Investment Trust, Inc., et. al. litigation. Additionally, the Company will file a final Current Report on Form 8-K and a Form 15 to deregister its common stock when the dissolution and winding up of the Company is complete.
On March 7, 2017, the Company's board of directors determined to amend the dissolution plan in order to express its intent that the Company will remain in existence as a corporation for federal income tax purposes following the filing of the Articles of Dissolution until it makes its final liquidating distribution. 
The Plan of Complete Liquidation and Dissolution ("the Plan") was effective on November 7, 2016. As disclosed when Hines REIT first announced the Plan, the REIT expected to pay aggregate liquidating distributions to its stockholders pursuant to the Plan in the range of $6.35 – $6.65 per share.
The Company has completed the sale of most of its assets and, with the authorization of its board of directors, the Company declared an initial liquidating distribution of $6.20 per share to all stockholders of record as of December 7, 2016. This distribution, which in the aggregate is equal to approximately $1.5 billion, was expected to be paid to stockholders and non-controlling interest holders in cash on or around December 23, 2016. Since it is a liquidating distribution pursuant to the Plan, it would reduce the stockholders' remaining investment in Hines REIT. In addition to this initial liquidating distribution pursuant to the Plan, Hines REIT previously paid special distributions to its stockholders and non-controlling interest holders totaling $1.01 per share from July 2011 through April 2013. Such special distributions were designated as a partial return of the stockholders' invested capital.
Prior to December 20, 2016, the REIT had an investment in Hines US Core Office Fund LP which owned two office properties. One of the two properties was sold on December 20, 206. The remaining property was under contract to be sold in Q1 2017.  The estimated value per share as of December 20, 2016 of these interests was $0.30.


Learn more about Hines Securities, Inc. on our Sponsor Focus page.
Go Back
"Always, but especially in this day of lawsuits and ever increasing regulations, the responsibility for a financial advisor t do their own due diligence on products they sell falls squarely on themselves. No one is going to take greater interest in protecting their practice than they are. We use the Blue Vault Partners Nontraded REIT Review to keep us informed of the performance of every single nontraded REIT. Finally, complete transparency is available for advisors using nontraded REITs. Every advisor using REITs in their practice should make the small annual investment of subscribing to Blue Vault's reporting services."