Hotel News Now Reports Increase in Hotel Rooms Construction Pipeline in January 2017
February 23, 2017 | by James Sprow | Blue Vault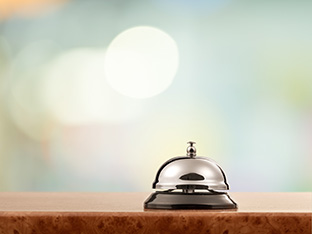 STR's Pipeline Report for January 2017, shows the U.S. reported 575,907 rooms in 4,763 hotel projects for the month, which was a 16.1% increase when compared to January 2016.
In the, In Construction stage, the U.S. reported 190,301 rooms in 1,449 projects. Based on the number of rooms, that is a 27.3% increase in year-over-year comparisons.
"A little more than 31% of all U.S. hotel construction is occurring in 10 major markets," said Bobby Bowers, STR's senior VP of operations. "Consistent demand generators no doubt make these markets attractive for new development, but at the same time, several are seeing occupancy levels and pricing power pressured by the influx of new supply."
Among the Top 26 Markets, New York, New York, reported the most rooms Under Contract (29,132 rooms) and most rooms In Construction (15,607 rooms).
"New York's construction amount accounts for 8% of all U.S. construction activity and almost 14% of that market's existing supply," Bowers said.
Three additional markets each reported more than 15,000 rooms Under Contract for the month: Dallas, Texas (18,463 rooms); Houston, Texas (17,693 rooms); and Los Angeles/Long Beach, California (16,338 rooms).
"The Super Bowl provided a nice performance boost, but Houston faces continued supply-based headwinds in the battle for improved operating performance," Bowers said.
Two markets in addition to New York each reported more than 5,000 rooms In Construction: Dallas (7,228 rooms) and Los Angeles/Long Beach (6,070 rooms).
Three markets each reported fewer than 1,000 rooms In Construction: Minneapolis/St. Paul, Minnesota, Wisconsin (887 rooms); Norfolk/Virginia Beach, Virginia (456 rooms); and Oahu Island, Hawaii (180 rooms).
Go Back
Austin Gross
Blue Vault Broker Dealer Educational Summit
Blue Vault has been an important partner to Geneos in providing us and our advisors pertinent information about non-traded products and the industry as a whole. The annual BD Summit is a valuable due diligence experience for any broker dealer."