How Senior Housing Occupancy Declines Raise Risk for REITs
Concerns about safety and a W-shaped recovery will put pressure on health-care companies to prove their value to residents.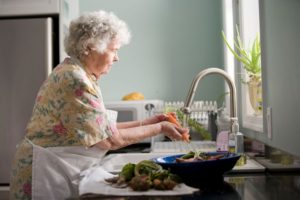 May 20, 2020 | Britton Costa | Commercial Property Executive
Over the next 12-24 months, U.S. health-care REITs risk significantly higher leverage and the potential for multi-notch downgrades, as a sustained decline in senior housing occupancy rates is driven by the coronavirus pandemic.
Occupancy declines are caused by the very efforts senior housing operators and REIT landlords are making to minimize the coronavirus risk within facilities, including stopping in-person tours and limiting move-ins.
Fitch expects a W-shaped recovery at the facility level because the timing that access restrictions are lifted and reinstated will vary across markets due to local coronavirus infection trends. A U-shaped recovery is expected at the portfolio level as some markets will improve while others continue to decline, resulting in relatively flat occupancy rates. Fitch expects resident demand is being deferred, particularly for high-acuity settings, thus we expect it to rebound. Anecdotally, new resident deposits and occupancy growth at re-opened facilities is being reported by REITs.
Go Back
John E. Moriarty, ChFC
December 2015
I have been in the financial services industry for 20 years and our firm provides an education platform that gets clients to "think differently" about their financial picture.  For many years we have communicated to clients the need to diversify their portfolios using alternative asset classes and more specifically, private non-traded investments.  Due diligence on these types of financial vehicles is essential and when I learned about Blue Vault in 2010, our firm immediately began using their material as a tool to build confidence in the minds of our advisors on which alternatives to recommend to clients.  I am impressed with the way Blue Vault continues to add value to their subscribers and I view their publication as a tremendous resource in today's complex world.