Impact of COVID-19 on Financial Reporting in the Real Estate Industry
CRE owners need to consider collectability of rent payments and lease concessions in their financial reporting.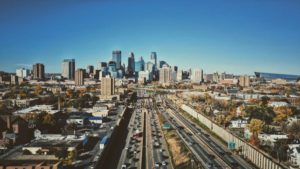 October 15, 2020 | John McCarthy | National Real Estate Investor
As the third quarter comes to a close, the impact of COVID-19 on the U.S. economy continues to be felt. In fact, according to Reuters, the U.S economy suffered its biggest blow since the Great Depression in the second quarter of 2020. In addition, many feel a resurgence of the coronavirus is just ahead of us.
As is often the case with large disruptions to the U.S. economy, the real estate industry, including the hospitality industry, has suffered. Retail and office real estate seem to be the most affected sectors of real estate, while the lack of leisure travel has crippled the business of many hotels. As a result, this has created some hot button financial reporting issues in the real estate industry.
Go Back
John E. Moriarty, ChFC
December 2015
I have been in the financial services industry for 20 years and our firm provides an education platform that gets clients to "think differently" about their financial picture.  For many years we have communicated to clients the need to diversify their portfolios using alternative asset classes and more specifically, private non-traded investments.  Due diligence on these types of financial vehicles is essential and when I learned about Blue Vault in 2010, our firm immediately began using their material as a tool to build confidence in the minds of our advisors on which alternatives to recommend to clients.  I am impressed with the way Blue Vault continues to add value to their subscribers and I view their publication as a tremendous resource in today's complex world.