---
Industrial Property Trust Preps $600 Million Follow-on Offering
July 25, 2016 | by DI Wire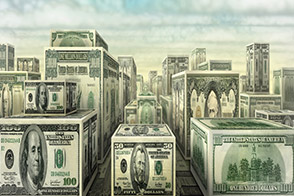 Industrial Property Trust Inc., a publicly registered non-traded real estate investment trust, has filed an S-11 with the Securities and Exchange Commission for a proposed $600 million follow-on offering to meet its capital raising goals.
IPT said that it does not intend on registering new shares for the follow-on, but instead, plans to carry forward any unsold securities registered in its current public offering.The company seeks to offer $450 million in class A and class T shares and $150 million in distribution reinvestment plan shares.
Like in the initial public offering, Class A shares will be sold for $10.44 each, and will include a 7 percent sales commission, a 2.5 percent dealer manager fee, and no distribution fee. Class A DRIP shares will be priced at $9.92 each.
Go Back
Second Annual Blue Vault Broker Dealer Educational Summit 2016
Broker Dealer Educational Summit 2016
The time (at Blue Vault's 2nd Annual Broker Dealer Educational Summit) proved extremely informative.