InvenTrust's Letter to Shareholders Focuses on Grocery-Anchored Retail
July 9, 2018 | James Sprow | Blue Vault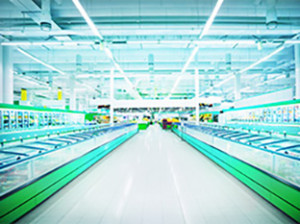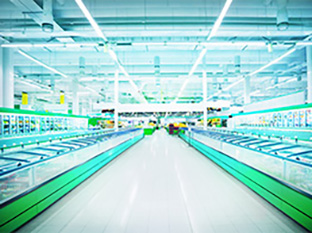 In a letter to shareholders on July 6, InvenTrust emphasized the strength the company sees in grocery-anchored centers as the right centers to invest in now and in the future. The nontraded REIT sees rents and occupancy rates as strong, with organic, health-conscious and higher-service groceries leading the sector. By 2020 the company expects to have close to 85% of its portfolio in grocery-anchored assets, up from about 71% in 2016.
In the first half of 2018, the REIT acquired PGA Plaza in Palm Beach, Florida, and Kennesaw Marketplace in Kennesaw, Georgia. PGA Plaza is a 120,000 square foot neighborhood center anchored by Trader Joes's. It is a best-in-class property with traffic-driving anchors such as Marshall's and Ulta. Kennesaw Marketplace is anchored by Whole Foods. The Marketplace is 99% leased with national tenants that include Starbucks, MOD Pizza, and PNC Bank. 
Despite the reduction in InvenTrust's estimated share value to $3.14 per share on May 9 (down from $3.29 as of May, 2017), which the company says was driven by the overall decline in retail real estate values due to a multitude of factors impacting the retail sector, the REIT believes in its financial performance and the capital structure of its $3 billion grocery-anchored, Sun Belt focused retail portfolio.
The REIT's Q2 2018 cash distribution equals $0.0179 per share, equating to a $0.0716 annualized rate per share, up from $0.0695 in 2017. That distribution translates to a 2.28% rate based upon the latest NAV per share. As of March 31, 2018, InvenTrust Properties owned 67 properties and two JV investments, with 11.2 million square feet, of which 93.6% was occupied.  The REIT also had two operating real estate joint ventures, one of which owned an interest in 14 retail properties with 3.0 million square feet, managed by the company. The other joint venture owned land to be developed in Sacramento, California. 
Sources:  SEC, Blue Vault


Learn more about Inland Real Estate Investment Corporation on the Blue Vault Sponsor Focus page


Inland Private Capital Corporation Completes Sale of Student Housing Community in Orlando
InvenTrust Properties Announces Lower Estimated NAV per Share
Third-PartyTender Offer for InvenTrust Common Stock and Increased Distribution Rate
Go Back
James Darren Roberson
August 22, 2017 at The National, the annual NPH Educational Conference
I had no idea this service existed. I could have used it years ago! Great presentation and service!