JLL Income Property Trust Sells San Francisco Property
December 20, 2018 | James Sprow | Blue Vault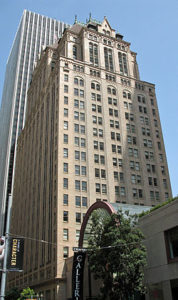 Jones Lang LaSalle Income Property Trust Inc. subsidiary, CEP Investors XII LLC, agreed to sell 111 Sutter St. in San Francisco to Paramount Group Acquisition and Development LLC for roughly $227 million, in a deal expected to close in the first quarter of 2019.
According to the REIT's 2017 10-K, the 286,000 square foot office building had a carrying value as of December 31, 2017, of $125.3 million. The initial cost was $112.6 million and costs capitalized subsequent to acquisition totaled $10.6 million. It was 84% occupied as of September 30, 2018. Major tenants include the Natural Resources Defense Council, Northwestern Mutual Life Insurance, Sugar Publishing Inc., and Tapjoy Inc.
In connection with the sale, the approximately $52.5 million mortgage loan associated with the property will be retired. The loan was at a fixed interest rate of 4.50%.
Sources:  SEC, S&P Global


Learn more about Jones Lang LaSalle (JLL) on the Blue Vault Sponsor Focus page


JLL Income Property Trust Expands and Extends Credit Facility to $400 Million, Enhancing Flexibility and Expanding Bank Group
JLL Income Property Trust Announces Q3 2018 Portfolio Results
JLL Income Property Trust joins Morgan Stanley's wealth management platform

Go Back