L.A. office leasing feels the COVID effect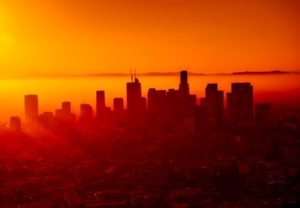 October 16, 2020 | Roger Vincent | L.A. Times
The impact of COVID-19 reverberated through the Los Angeles County office market in the third quarter as many businesses kept employees at home and managers put off decisions about their future space needs.
Office occupancy fell by 2.7 million square feet, a worsening of conditions in the second quarter when occupancy fell by 1.9 million square feet, real estate brokerage CBRE said.
The weak third-quarter leasing was roughly in line with the drop in occupancy seen in early 2009, the worst quarter for the market in the Great Recession. Overall vacancy climbed to 15% in the third quarter, up from 13.7% in the previous quarter and 12.6% in the same period a year earlier.
Go Back
James Darren Roberson
August 22, 2017 at The National, the annual NPH Educational Conference
I had no idea this service existed. I could have used it years ago! Great presentation and service!