Luxury Home Sales Surge 42% in the Third Quarter as Sales of Affordable Homes Falter, Highlighting the Pandemic's Uneven Impact on Americans With Less Wealth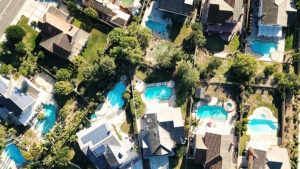 October 12, 2020 | Lily Katz | Redfin
A relative abundance of expensive homes is supporting sales at the high end and giving luxury homebuyers plenty of options to choose from. Meanwhile, sales of affordable homes are slowing amid a supply shortage that's posing challenges for first-time buyers.
U.S. luxury home sales increased 41.5% year over year in the third quarter, the largest jump since at least 2013, when Redfin began recording this data. Meanwhile, sales of medium-priced homes climbed just 3%, and sales of affordable homes declined 4.2%, underscoring the coronavirus pandemic's disparate impact on Americans with lower levels of wealth.
Go Back
Second Annual Blue Vault Broker Dealer Educational Summit 2016
2016 Broker Dealer Educational Summit 2016
Best Due Diligence meeting in the industry. No sales pitches, senior level decision makers, meaningful discussions and the Broker Dealer networking sessions were especially useful. Thanks to Blue Vault for raising the bar!