Mall Values Plunge 60% After Reappraisals Triggered by Bad Debt
›Landlords looking to walk away from some struggling centers
›Pandemic shutdowns hurt properties with pre-existing problems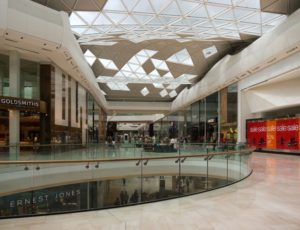 March 1, 2021 | John Gittelsohn | Bloomberg
U.S. mall values plunged an average 60% after appraisals in 2020, a sign of more pain to come for retail properties even as the economy emerges from pandemic-enforced lockdowns.
About $4 billion in value was erased from 118 retail-anchored properties with commercial mortgage-backed securities debt after reappraisals triggered by payment delinquencies, defaults or foreclosures, according to data compiled by Bloomberg.
That average drop — which reflects the change in value since the debt was originated years ago — may underestimate losses when the properties come up for sale because so much retail real estate is in distress. And few buyers are willing to take risks on aging shopping centers as e-commerce continues to grab market share.
Go Back
Second Annual Blue Vault Broker Dealer Educational Summit 2016
Broker Dealer Educational Summit 2016
The time (at Blue Vault's 2nd Annual Broker Dealer Educational Summit) proved extremely informative.