Multifamily Developers Eye Housing For Seniors
CHICAGO—The demographic trends look good for the sector, and many multifamily developers feel senior housing is a natural extension of their core business.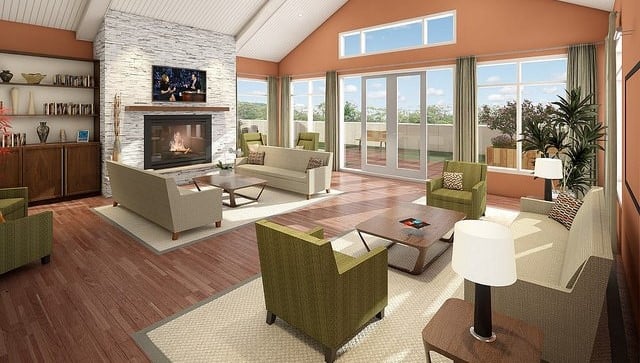 The Sheridan at Mason, a new seniors community in Mason, OH, that CA Ventures will open in 2017.
CHICAGO—Developers and investors in market-rate rental housing have been on a remarkable run over the past few years, and as they look toward 2017, many plan to diversify into new housing for seniors. That sector has also been on an upswing, anddemographic trends point toward continuing expansion.
Officials from the Chicago-based global market research company Euromonitor International told GlobeSt.com that the number of US facilities devoted to seniors will increase from roughly 26,000 today to about 30,600 by 2021, an annual growth rate of 3.1%. And the National Investment Center said that at the end of 2015, US developers had 48,903 units for seniors under construction, more than double the number under construction three years earlier.
"The senior living sector holds tremendous potential for growth and profitability," said Waterton chief executive officer David Schwartz. "While the wants, needs and lifestyles of this age cohort are very different from those of a typical renter, from an operations standpoint, there are a lot of synergies between the two sectors, making senior housing a natural extension of our core business." 
Read Full Article Located Here
Go Back
Second Annual Blue Vault Broker Dealer Educational Summit 2016
Broker Dealer Educational Summit 2016
The Blue Vault Summit could not have been more perfectly timed. This gathering of the Broker Dealer and Sponsor communities provided insightful and open discussion from several vantage points. These conversations are paramount, especially in a time of significant regulatory change.