NorthStar Healthcare Income to Restrict Share Repurchases
October 17, 2018 | James Sprow | Blue Vault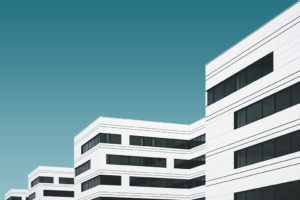 On October 12, 2018, the board of directors of NorthStar Healthcare Income, Inc. approved an amended and restated share repurchase program (the "Amended SRP"), which will become effective on October 29, 2018. Under the Amended SRP, NorthStar Healthcare will only repurchase shares in connection with the death or qualifying disability of a stockholder, in each case as defined in the Amended SRP and subject to certain terms and conditions specified therein. In approving the Amended SRP, the board considered various factors, including NorthStar Healthcare's current financial condition, liquidity sources and capital needs, and believes that limiting repurchases as provided in the Amended SRP will permit NorthStar Healthcare to preserve and deploy capital in a way that is better aligned with the long-term interests of its stockholders.
Blue Vault's Q2 2018 report on NorthStar Healthcare Income showed that the REIT redeemed 0.54% of outstanding common shares in Q2 2018 and redeemed a total of 3.05% of weighted average outstanding shares over the four quarters ended June 30, 2018. The average redemptions rate for all nontraded REITs over the same time period was 3.16% of weighted average outstanding shares. 
Sources:  SEC, Blue Vault


Learn more about Colony Capital on the Blue Vault Sponsor Focus page

NorthStar/RXR New York Metro Real Estate Proposes Merger or Sale of Assets
NorthStar/RXR Board OK's Sale of All Assets, Merger With Advisor
Disappointments at Colony NorthStar Inc. and Colony NorthStar Credit Real Estate
Go Back
Gregory De Jong, CFP, Co-Founder of Paragon Advisors, LLC.
Blue Vault is just what advisors need to size up the different offerings in the nontraded REIT market. Just as importantly, it's what the industry needs to encourage best practices among REITs.