Oaktree Real Estate Income Trust Declares July Distributions
August 2, 2021 | James Sprow | Blue Vault

On July 29, 2021, Oaktree Real Estate Income Trust, Inc. (the "Company") declared distributions for each class of its common stock in the amount per share set forth below: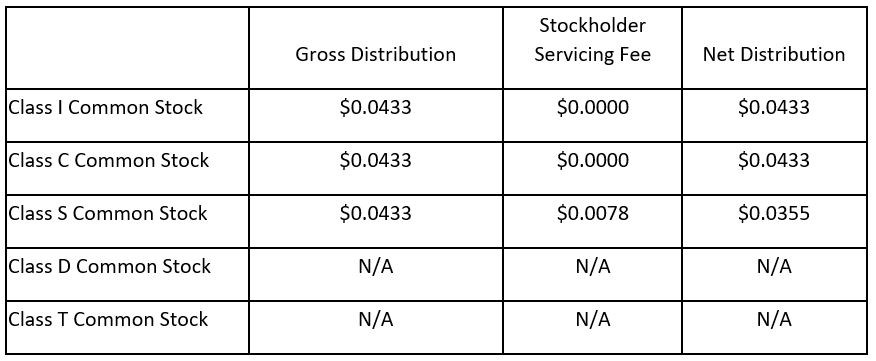 The net distributions for each class of common stock (which represents the gross distributions less stockholder servicing fees for the applicable class of common stock) are payable to stockholders of record immediately following the close of business on July 29, 2021 and will be paid on or about August 20, 2021. These distributions will be paid in cash or reinvested in shares of the Company's common stock for stockholders participating in the Company's distribution reinvestment plan.
August 1, 2021 Transaction Price
The transaction price for each share class of common stock for subscriptions accepted as of August 1, 2021 (and repurchases as of July 31, 2021) is as follows: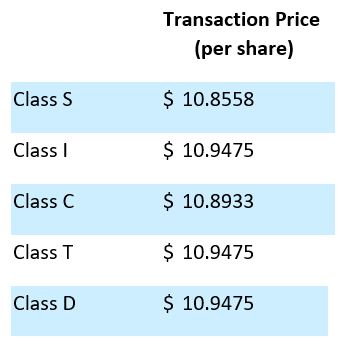 Source:  SEC
Go Back
Austin Gross
Blue Vault Broker Dealer Educational Summit
Blue Vault has been an important partner to Geneos in providing us and our advisors pertinent information about non-traded products and the industry as a whole. The annual BD Summit is a valuable due diligence experience for any broker dealer."