Offices, Hotels, and Restaurants Will Eventually Fill Back Up—But With Long-Term Structural Changes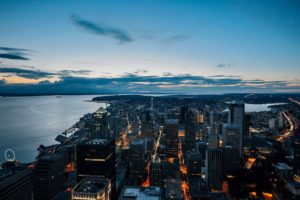 October 15, 2020 | Virginia K. Smith | Barron's
With office closures, strict limits on restaurants, and drastically reduced foot traffic at retail shops and small businesses, the state of the commercial real estate market is a far cry from the bustling activity currently seen in the residential sector.
But signs of life are already returning, and there's plenty of cause for optimism in the longer term, said panelists on Day 2 of Mansion Global's inaugural Luxury Real Estate Conference on Wednesday.
"I would not bet against the basic human desire to travel long term, and I would not bet against the hospitality industry over the long term," said Blackstone senior managing director Tyler Henritze. "The key is having capital to withstand these somewhat predictable and volatile moments and be able to sell in better days."
Go Back
Matthew C. Strife
Blue Vault Services
Blue Vault's services are without question great resources for the review of the nontraded products offered.