Phillips Edison, Phillips Edison Grocery Center REIT II Complete Merger
November 19, 2018 | James Sprow | Blue Vault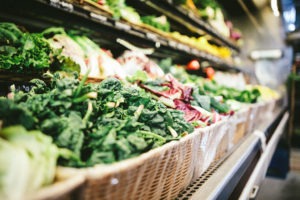 On November 16, Phillips Edison & Co. Inc. and Phillips Edison Grocery Center REIT II Inc. closed their stock-for-stock merger to create an internally managed, grocery-anchored shopping center real estate investment trust with a total enterprise value of approximately $6.0 billion.
The merger, which was announced in July, was approved by the respective boards and stockholders of both nontraded REITs. The merger creates a portfolio with ownership interests in 334 grocery-anchored shopping centers, encompassing approximately 37.7 million square feet across 32 U.S. states, and increases the percentage of Phillips Edison's earnings from real estate to about 97% from about 92%.
At the effective time of the REIT merger, each share of REIT II common stock was canceled and converted into the right to receive 2.04 validly issued, fully paid and nonassessable shares of common stock of Phillips Edison & Co.  In connection with the transaction, Phillips Edison Grocery did not pay Phillips Edison any internalization or disposition fees, and the advisory agreement between the parties was terminated to remove fees paid by Phillips Edison Grocery, totaling $13.9 million in 2017.
At closing, John Strong and David Garrison joined the board of the merged entity as independent directors, increasing Phillips Edison's board to seven directors. Immediately prior to the merger, Strong and Garrison were independent directors of Phillips Edison Grocery Center REIT II, Inc.
Sources: S&P Global, SEC


Learn more about Phillips Edison & Company on the Blue Vault Sponsor Focus page


Phillips Edison & Company to Merge with Phillips Edison Grocery Center REIT II
Phillips Edison Grocery Center REIT II Acquires Dallas Area Shopping Center
A Conversation with Grocery Real Estate Pioneer Phillips Edison
Go Back
Austin Gross
Blue Vault Broker Dealer Educational Summit
Blue Vault has been an important partner to Geneos in providing us and our advisors pertinent information about non-traded products and the industry as a whole. The annual BD Summit is a valuable due diligence experience for any broker dealer."