PIMCO Acquires Columbia Property Trust For $3.9 Billion
September 15, 2021 | James Sprow | Blue Vault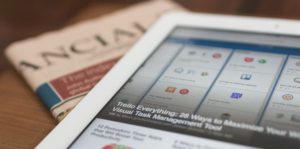 Funds managed by Pacific Investment Management Company LLC (PIMCO) have acquired real estate investment trust Columbia Property Trust Inc. (NYSE: CXP) for $3.9 billion, with plans to take the company private.
Columbia Property has an office portfolio of 15 properties spread across four markets — Boston, New York, San Francisco and Washington, D.C. — which contains more than 6 million rentable square feet. The company also has four properties under development and more than 8 million square feet under management for private investors and third parties.
PIMCO will acquire all the outstanding shares of Columbia common stock for $19.30 per share in cash, which the company said represented a premium of approximately 27% over Columbia's unaffected closing share price on March 12. With the CXP stock closing at $19.05 on September 7, 2021, it is clear that the market believed the purchase at $19.30 was highly likely to go through.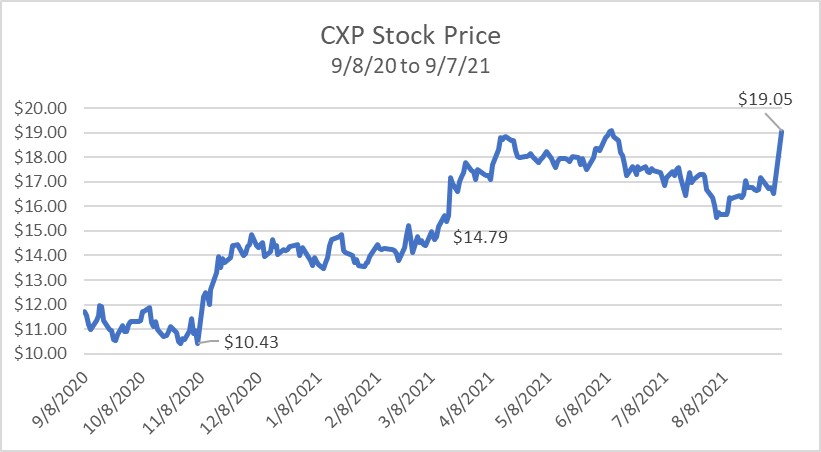 The transaction is expected to close as early as year-end. Columbia shareholders will receive a previously announced third-quarter dividend of 21 cents per share payable on September 15, which will also be the final quarterly dividend payment during the pendency of the transaction.
Earlier this year, Columbia Property Trust announced a strategic review process to maximize shareholder value, and after exploring options, the board feels this is the best possible outcome for the REIT's shareholders, especially since the overall office sector has traded down about 5% since the strategic review process was started.
Columbia will release its third-quarter earnings report but will not hold a conference call to comment on the report.
John Murray, PIMCO's global head of private commercial real estate, voiced his support for the office sector as a post-pandemic growth opportunity.
"We continue to believe that high-quality office buildings in major U.S. cities offer long-term value for our clients and Columbia has assembled a modernized, well-located portfolio of assets that we expect will perform well in the years ahead," said Murray.
Constance Moore, chairwoman of the Columbia board of directors, added that the acquisition "provides Columbia shareholders with immediate and certain cash value at a significant premium to the company's public market valuation, and we are confident it represents the best outcome for all Columbia shareholders."
Columbia Property Trust is a Former Nontraded REIT
Columbia Property Trust, Inc. was formed in 2003 as a nontraded REIT then known as Wells Real Estate Investment Trust II, Inc., sponsored by Wells Capital Inc. (the REIT's "Advisor"). Its initial public offering was declared effective in November 2003.  Shares were issued at $10.00 per share.  Effective June 30, 2010, the REIT concluded its primary public offering of shares. As of December 31, 2010, Wells REIT II had raised gross offering proceeds from the sale of common stock of approximately $5.8 billion and aggregate net offering proceeds of approximately $4.7 billion.
 The REIT purchased its first property in February 2004, a 12-story office building in Houston, Texas. In February 2013 the REIT became a self-managed company.  As of December 31, 2013, the REIT owned interests in 42 office properties and one hotel which included 59 operational buildings, comprising approximately 16.8 million square feet of commercial space located in 13 states and the District of Columbia.
On August 14, 2013, the REIT executed a four-for-one reverse stock split.  This had the impact of increasing the cost basis for shares originally offered at $10.00 per share to $40.00 per share. 
On October 10, 2013, the REIT's shares were listed on the New York Stock Exchange (the "NYSE") under the ticker symbol "CXP." Also on that date, the REIT commenced a modified "Dutch-auction" tender offer to purchase for cash up to $300.0 million in value of shares of its common stock. As a result of the tender offer, on November 18, 2013, it accepted for purchase 9.4 million shares of common stock at a purchase price of $25.00 per share, for an aggregate cost of $234.1 million, exclusive of fees and expenses related to the tender offer.
In the 6th Edition of Blue Vault's Nontraded REIT Full-Cycle Study, the average rates of return to shareholders in 56 nontraded REITs that had full-liquidity events through 2017 were calculated for early investors both with distributions reinvested via DRIP programs and without reinvestment.  The annualized IRR for early investors in Columbia Property Trust was 1.25% excluding DRIP and 0.20% when distributions were assumed to have been reinvested. 
In October 2013 the CXP stock traded at $22.59 per share, reaching a high of $28.76 in April 2013.  The stock reached a low of $8.75 in March 2020 as the COVID pandemic struck office REITs particularly hard.  The rebound to $19.05 as of September 7, 2021, represents an appreciation of 117% since March 2020.  As of September 8, 2021, the stock had a forward dividend yield of $0.84 per share or 4.41%. 
Sources:  Yahoo!Finance, Blue Vault
Go Back
Thomas E. Burns, III
July 29, 2015
I subscribe to Blue Vault to keep up with the sponsors and their wholesalers! The analysis keeps me up to date with the various portfolios and the way they are managed, including the differences between them.