Resource Apartment REIT III Approves Estimated NAV
June 29, 2018 | James Sprow | Blue Vault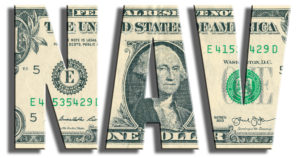 On June 27, 2018, the board of directors of Resource Apartment REIT III, Inc. approved an estimated value per share of the company's common stock of $9.05 based on the estimated market value of the company's portfolio of investments as of March 31, 2018.
Duff & Phelps, LLC, was engaged by the company to provide a calculation of the range in estimated value per share. A committee composed of the company's independent directors concluded that the range of $8.71 to $9.42 with an approximate midpoint value of $9.05 was appropriate and the board of directors unanimously agreed to accept the recommendation.
The REIT's distribution reinvestment program will be amended to set the price of $9.05 for reinvested distributions effective July 9, 2018, for the next distribution date which is July 31, 2018.
In an 8-K filing with the SEC on June 29, the REIT reported the following (in thousands, except per share amounts):

As of June 29, 2018, the REIT owned three apartment properties with a total of 555 apartment units. According to Blue Vault, the REIT had raised $47.7 million in its public offering as of March 31, 2018, and was paying a distribution rate of 5.24% on Class A shares, 4.53% on Class T shares net of fees, 4.50% on Class R shares and 5.73% on Class I shares, based upon the offering prices.
Sources:  SEC, Blue Vault


Learn more about Resource on the Blue Vault Sponsor Focus page


FIRST PERSON: Resource's Alan Feldman on Multifamily's Enduring Value
Resource Income Opportunity REIT to Liquidate
Resource Apartment REIT III, Inc. Purchases Apartment Community in Jacksonville, Florida and Announces Cash Distribution
Go Back
Second Annual Blue Vault Broker Dealer Educational Summit 2016
Broker Dealer Educational Summit 2016
The Blue Vault Summit could not have been more perfectly timed. This gathering of the Broker Dealer and Sponsor communities provided insightful and open discussion from several vantage points. These conversations are paramount, especially in a time of significant regulatory change.