Retail Property Markets and REITs are Recovering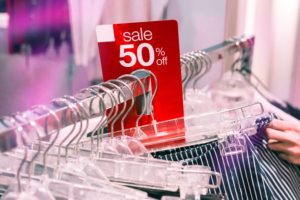 October 15, 2020 | Calvin Schnure | Nareit
The three most important factors in real estate—location, location, location—all apply in the retail market. Retail properties in areas with little job growth and lower incomes have been most affected by the e-commerce trends over the past half-decade and remain most exposed in the period ahead. Locations with growing populations and higher incomes, in contrast, have fared better, with rising rents and high occupancy rates in the months prior to the pandemic.
The performance of retail properties in different locations will continue to diverge in the months and years ahead, and the fortunes of retail properties will vary according to the quality of the property and the geographic considerations discussed above. Lower-quality malls have in many cases lost anchor stores and suffer from declining occupancy. Some of these may be closed or redeveloped to other uses, including logistics, offices, and multifamily. Higher-quality properties, in contrast, have continued to attract shoppers and provide an engaging shopping experience. Most retail properties owned by REITs are newer, higher-quality properties in the more rapidly growing markets.
The effects of the pandemic on retail property markets come on top of structural changes that were already underway due to the growth of e-commerce. Some of the impact of the pandemic has been to accelerate these pre-existing trends. There will, however, also be longer-term changes that had not been anticipated prior to the pandemic.
Go Back
Austin Gross
Blue Vault Broker Dealer Educational Summit
Blue Vault has been an important partner to Geneos in providing us and our advisors pertinent information about non-traded products and the industry as a whole. The annual BD Summit is a valuable due diligence experience for any broker dealer."