Retail rents tumble to historic lows in New York City amid bankruptcies and store vacancies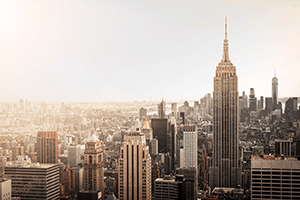 January 8, 2021 | Lauren Thomas | CNBC
Rents for retail space in New York City have tumbled to historic lows, dropping as much as 25% from 2019 levels, as troubled retailers like Neiman Marcus and Century 21 closed stores and vacancies soared, according to a report Friday.
The Real Estate Board of New York's biannual report found that asking retail rents throughout Manhattan during the fall of 2020 declined in all of the 17 corridors it tracks, including pockets along the Upper East Side, the West Village and Downtown.
Taking rents, the actual rents that leases are signed at, are even lower than asking rents, REBNY said. Brokers are citing a 20% difference, on average, between asking rents and taking rents, it said.
Go Back
Ramón A. Rivera-Ramos
Blue Vault Nontraded REIT and Nontraded BDC Reviews
Blue Vault helps me to stay well informed on the financial status of both open and closed nontraded REITs and BDCs, so that I can help my clients better understand the product, before they make the decision to invest and after.