Rising Consumption Boosts Grocery Sector; Segment in Transformation to Emerging Models
August 2018 | Marcus & Millichap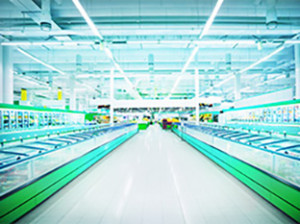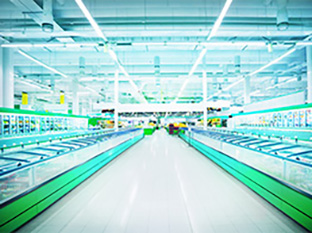 Grocery stores gather momentum as retail sales record big gain. For the third consecutive month, core retail sales posted strong year-over-year growth, matching the three-month average of 5.6 percent. A range of economic factors have helped bolster consumer confidence over the past few months, leading to this elevated level of spending. Numerous retail categories reported robust sales in July, including grocery stores, which logged 3.8 percent annual growth. This measure well exceeds the category's 10-year average of 2.6 percent.
Grocers refine strategies as consumer preferences change. Grocery stores continue to transform with the evolving retail climate by improving customers' overall experience. Some grocers, such as Kroger, have put the brakes on expansion as they reinvest more capital back into existing brick-and-mortar locations, integrating dine-in options, wine bars and more quality products to bolster foot traffic. The features now included in grocery stores have made them a one-stop shop for many consumers. Conversely, smaller formats have also gained popularity as grocers attempt to maximize sales per square foot. Chains like Hy-Vee and Meijer have adopted this concept, seeking to penetrate urban markets.
Read Full Article (for best results, view in Explorer, Firefox, or Chrome browser)
Go Back
John E. Moriarty, ChFC
December 2015
I have been in the financial services industry for 20 years and our firm provides an education platform that gets clients to "think differently" about their financial picture.  For many years we have communicated to clients the need to diversify their portfolios using alternative asset classes and more specifically, private non-traded investments.  Due diligence on these types of financial vehicles is essential and when I learned about Blue Vault in 2010, our firm immediately began using their material as a tool to build confidence in the minds of our advisors on which alternatives to recommend to clients.  I am impressed with the way Blue Vault continues to add value to their subscribers and I view their publication as a tremendous resource in today's complex world.