SEC Committee Recommends Expanded Access to Private Investments
October 12, 2021 | Bernice Napach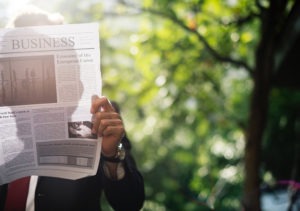 The Securities and Exchange Commission's Asset Management Advisory Committee has unanimously approved a recommendation to expand retail investor access to private investments.
Most retail investors currently lack access to private equity, private debt and private real estate investments, which, according to the committee's report, often yield better returns than public markets over periods of three years or more and can add diversification to portfolios.
The report noted, however, "some concern" about the comparison of private equity returns to public equity returns because the internal rate of return cited by private equity managers is limited, and there is evidence that the relative return of private equity is declining due to lower premiums paid for illiquidity, lower interest rates or both. The report was presented at the advisory committee meeting on Monday.
As it stands, private investments are generally limited to wealthy investors deemed accredited investors or qualified investors by the SEC. Accredited investors have $1 million or more in net worth, or more than $200,000 in annual income or hold one of three financial industry licenses — Series 7, Series 65 or Series 82.
A qualified investor has at least $1.2 million in assets under management with an advisor, a net worth above $2.2 million or is an executive officer, director, trustee, general person working with an advisor or has worked at least one year with an advisor.
These limitations mean retail investors have only "diluted exposure" to private investments via open-ended or closed-end funds at a time when demand for such investments is growing and the supply of publicly traded stocks is shrinking and capitalization of the stock market is heavily concentrated in a handful of companies.
Indeed, the growing demand for private investments has led Vanguard and Macquarie Investments to expand access to private equity for retail investors, although those investors must be accredited.
"We believe that the SEC ought to consider wider access to private investments subject to (1) such investments providing similar to better returns than comparable public market investments; and (2) sufficient investor protection," the advisory committee report states.
The committee's recommendations can now be considered by the agency staff and commissioners, who may also soon be considering whether to extend the life of the committee. It was established on Nov. 1, 2019, to help the agency ensure that its regulatory approach to asset management serves the needs of retail investors and market participants as the industry evolves. Its initial two-year term expires Nov. 1.
Go Back
Gregory De Jong, CFP, Co-Founder of Paragon Advisors, LLC.
Blue Vault is just what advisors need to size up the different offerings in the nontraded REIT market. Just as importantly, it's what the industry needs to encourage best practices among REITs.