Secondary Markets are Popular Plays for Apartment Investors
Markets including Dallas, Atlanta and Phoenix have become hot plays for apartment investors while they wait for some of the top urban markets to recover.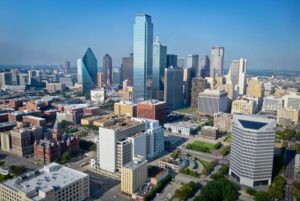 April 6, 2021 | Bendix Anderson | Wealth Management
Investors are currently more active in secondary markets like Dallas and Atlanta than they are in primary markets such as Los Angeles and Manhattan.
That's because overbuilding and the strains of the pandemic have hurt the performance of apartments—especially in the largest and most expensive apartment markets. Property owners aren't willing sell at the low prices implied by current rents. Buyers are eager to invest in properties with strong, proven performance and more potential growth in the future.
"The drivers are really property performance and job growth," says Brian McAuliffe, president of capital markets for CBRE, working in the firm's Chicago offices.
Go Back
Derek Hayes
Blue Vault's Services
BlueVault saves a lot of time and effort in obtaining good numbers for analysis and provides good insights to compare against my own.