---
Securities America Announces Plans to Buy Foothill Securities
August 2, 2016 | by Beth Glavosek | Blue Vault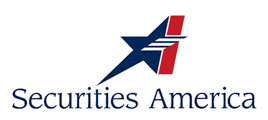 Securities America – one of the nation's largest independent broker/dealers – has announced its plans to acquire Foothill Securities.
Foothill Securities currently has 220 registered representatives and generated $39.8 million in total revenue with a loss of $674,000 in 2015, according to its annual audited financial statement filed with the Securities and Exchange Commission (source: Investment News).
Go Back
Austin Gross
Blue Vault Broker Dealer Educational Summit
Blue Vault has been an important partner to Geneos in providing us and our advisors pertinent information about non-traded products and the industry as a whole. The annual BD Summit is a valuable due diligence experience for any broker dealer."