Self-Storage Firm SmartStop Asset Management Expands Into Student Housing
December 20, 2016 | Inside Self Storage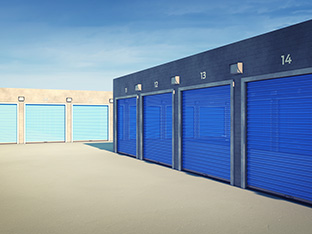 SmartStop Asset Management LLC, a diversified real estate company that manages 89 self-storage facilities in Canada and the United States, is expanding its commercial portfolio by moving into the student-housing sector. SmartStop recently facilitated the $70 million acquisition of The Summit, a student-housing community adjacent to the University of Nevada campus in Reno, Nev., on behalf of an affiliate company, according to a press release. 
"We are pleased to have acquired our first student-housing property, with the goal of expanding our commercial real estate portfolio to include not only high-quality self-storage assets, but also student- and senior-housing investment opportunities," said H. Michael Schwartz, chairman and CEO of SmartStop.
The Reno property at 2780 Enterprise Road is one block from the university. Built on 8.95 acres, it comprises 237,547 rentable square feet in 186 housing units. The units are fully furnished. The complex offers amenities such as a two-story clubhouse, fitness center, game lounge and private study rooms. It is Silver-Certified through the Leadership in Energy and Environmental Design program of the U.S. Green Building Council, the release stated.
Read Full Article Located Here
Go Back
Thomas E. Burns, III
July 29, 2015
I subscribe to Blue Vault to keep up with the sponsors and their wholesalers! The analysis keeps me up to date with the various portfolios and the way they are managed, including the differences between them.