Skilled Nursing Investors Hold On, Despite Pandemic
The sector is evolving in response to the COVID-19 crisis and long-term demographic trends still favor seniors housing overall.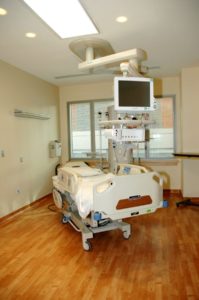 January 27, 2021 | Bendix Anderson | Wealth Management Real Estate
Investors still believe in skilled nursing properties—even though many beds are empty at nursing homes because of the coronavirus pandemic.
A handful of investors are buying seniors properties… and the prices they are paying, on average, are even higher than before the pandemic. The existing owners of skilled nursing properties have largely been able to hold onto their properties without defaulting on their loans, even though fewer of their beds are full. Extra funding from government programs has helped. Some nursing homes are also caring for residents with more acute medical needs who would have otherwise stayed in hospitals.
Investors also continue believe that the need for nursing home care will grow after the pandemic is gone.
Go Back
Austin Gross
Blue Vault Broker Dealer Educational Summit
Blue Vault has been an important partner to Geneos in providing us and our advisors pertinent information about non-traded products and the industry as a whole. The annual BD Summit is a valuable due diligence experience for any broker dealer."