SmartStop Asset Management Celebrates One-Year Anniversary, Meets Self-Storage Goals
October 13, 2016 | Inside Self Storage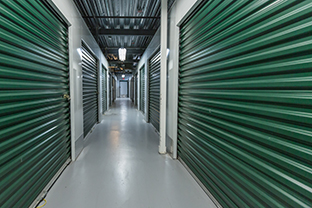 SmartStop Asset Management LLC, a diversified real estate company that manages 89 self-storage facilities in Canada and the United States, has met its business goals for its first year in operation, with nearly $1 billion in assets under management. The company's portfolio comprises about 6.7 million rentable square feet in 59,400 units. It has also raised more than $450 million for self-storage acquisitions, according to a press release.
"We are extremely excited to celebrate our 12-month anniversary, as we have successfully achieved all our acquisition, operational and marketing goals for the year," said H. Michael Schwartz, president and CEO. "From an operational perspective, we have created a solid platform for vast growth in 2017 and beyond."
Schwartz and other executives negotiated the $1.4 billion sale of SmartStop Self Storage Inc. to real estate investment trust (REIT) Extra Space Storage Inc. last year. Since then, SmartStop Asset Management has been very active in expanding its portfolio and recently completed a $35 million, 120,000-square-foot mixed-use development in Ladera Ranch, Calif., which will serve as its headquarters.
Go Back
Thomas E. Burns, III
July 29, 2015
I subscribe to Blue Vault to keep up with the sponsors and their wholesalers! The analysis keeps me up to date with the various portfolios and the way they are managed, including the differences between them.