SmartStop Asset Management Touts 2016 Successes
January 16, 2017 | By James Sprow | Blue Vault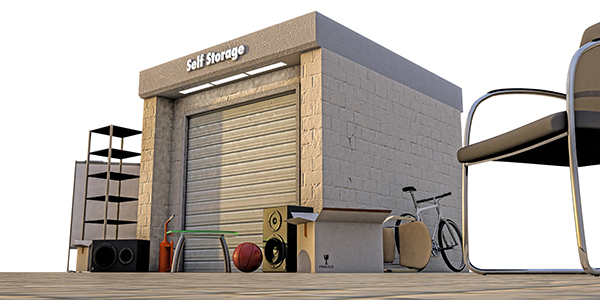 In a January 13, 2017 press release, SmartStop Asset Management, LLC (SmartStop), a diversified real estate company, said it is celebrating an unprecedented year of success. According to its press release, in 2016 SmartStop expanded its owned/managed portfolio to include 103 self-storage facilities in the United States and Toronto, launched new divisions to acquire student and senior housing, and completed the development of a $35 million mixed-use facility. 
Blue Vault's Nontraded REIT Industry Review includes coverage of Strategic Storage Growth Trust and Strategic Storage Trust II, both sponsored by SmartStop and raising capital through public offerings in 2016.  According to sales figures reported to Blue Vault, the two nontraded REITs raised over $406 million in 2016.  Strategic Storage Trust II closed its public offering on January 9, 2017, having raised gross offering proceeds of approximately $549 million, $482 million from the sale of approximately 47 million Class A shares and approximately $67 million from the sale of approximately 7 million Class T shares in the offering as of January 3, 2017. Strategic Storage Growth Trust will continue its public offering in 2017, having raised over $80 million in 2016, including over $37 million in Q4 2016.
"We successfully ended 2016 by achieving all of our acquisition, operational and marketing goals," said H Michael Schwartz, Chairman/CEO of SmartStop. "We now have a more diversified platform of high quality assets and additional investment offerings that will give us momentum for continued growth and expansion in 2017." The company's owned/managed portfolio now includes more than 65,000 self-storage units and approximately 7.5 million rentable square feet.
"Our portfolios include institutional-grade assets that exhibit strong demographics, have consistently high traffic counts and are located in active markets," said Chief Investment Officer Wayne Johnson. "We look forward to offering our tenants a better self-storage experience through world-class personalized service."
One of those active markets is the Greater Toronto area, where SmartStop owns/manages 12 properties. Two of those properties are undergoing construction — one as a renovation and the other from the ground up. Once they are open for business, SmartStop will have approximately 11,000 units and 1,035,000 square feet of storage space in the Greater Toronto area.
"The Canadian market has historically been underserved in self-storage and provides diversification in our real estate portfolio," Schwartz said. "Its economy is considered to be very stable and its commercial lending industry is healthy, which makes it a good place for us to do business."
In 2016, SmartStop also launched a new division to acquire student and senior housing projects. The company's first purchase was The Summit, a $70 million student housing complex at the University of Nevada in Reno.
The company recently completed a $35 million 120,000-square-foot mixed-use facility in Ladera Ranch, Calif., that was built to LEED Gold standards. The property is home to SmartStop's headquarters and a 42,000-square-foot storage facility. A photovoltaic system powering the facility is expected to generate 472,200 kilowatt hours of energy annually.
 In October, 2015 SmartStop Self Storage, Inc. (formerly Strategic Storage Trust) merged with Extra Space Storage Inc.  Shareholders in SmartStop Self Storage received $13.75 per share, representing a capital gain of 37.5% on shares originally issued at $10.00 per share during its IPO.
About SmartStop Asset Management, LLC:
SmartStop Asset Management, LLC (SmartStop) is a diversified real estate company with a managed portfolio that currently includes more than 65,000 self-storage units and approximately 7.5 million rentable square feet and approximately $1 billion of real estate assets under management. The facilities offer affordable and accessible storage units for residential and commercial customers. In addition, they offer secure interior and exterior storage units as well as outside storage areas for vehicles, RVs and boats. Additional information is available at www.smartstopassetmanagement.com
Go Back
Austin Gross
Blue Vault Broker Dealer Educational Summit
Blue Vault has been an important partner to Geneos in providing us and our advisors pertinent information about non-traded products and the industry as a whole. The annual BD Summit is a valuable due diligence experience for any broker dealer."