SmartStop Self Storage REIT, Inc. Closes Acquisition of Strategic Storage Growth Trust II, Inc. in Stock-for-Stock Transaction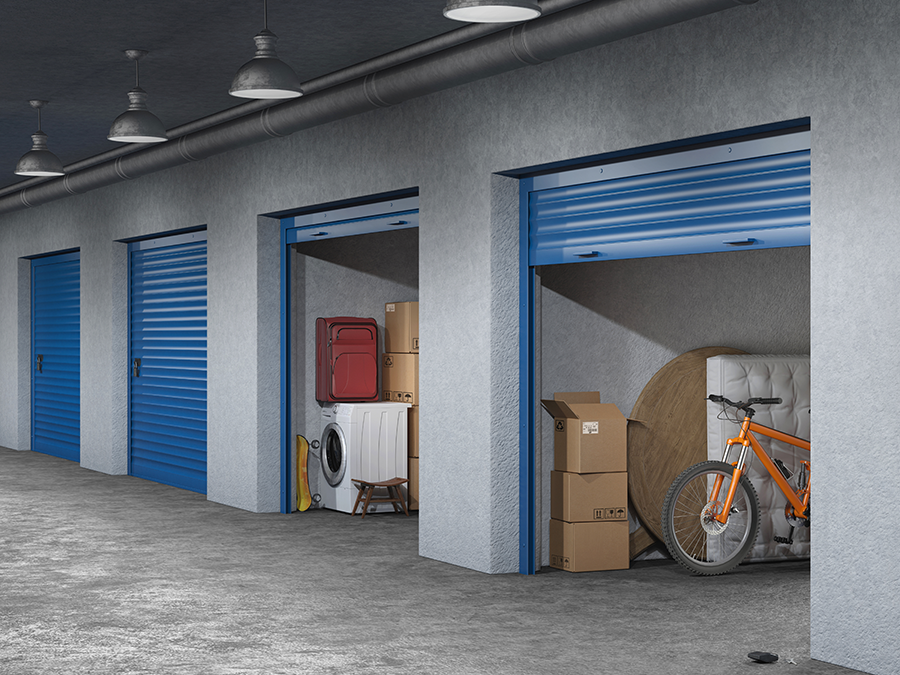 SmartStop Self Storage REIT, Inc. Closes Acquisition of Strategic Storage Growth Trust II, Inc. in Stock-for-Stock Transaction
June 1, 2022 | SmartStop Self Storage REIT, Inc.
SmartStop Self Storage REIT, Inc. ("SmartStop" or the "Company"), a self-managed and fully-integrated self storage company, and Strategic Storage Growth Trust II, Inc. ("SSGT II"), a private REIT sponsored by an indirect subsidiary of SmartStop, announced today that the companies have closed their previously announced merger, in which SSGT II will merge into a newly-formed subsidiary of SmartStop ("the Merger") in a stock-for-stock transaction that values SSGT II's real estate portfolio at approximately $280 million. The combined companies will have a portfolio of 152 wholly-owned operating properties, representing approximately 11.7 million net rentable square feet and 102,000 units.
As a result of the Merger, SmartStop acquired all of the real estate owned by SSGT II, consisting of 10 wholly-owned operating self storage facilities located across seven states, an interest in one operating property held through an unconsolidated joint venture with an unaffiliated third party and two properties in various stages of development that are held through unconsolidated joint ventures with an unaffiliated third party. The total SSGT II operating portfolio, including the operating joint venture property, currently represents approximately 8,500 self storage units and 900,000 net rentable square feet. Additionally, the Company obtained SSGT II's rights to acquire (a) one parcel of land being developed into a self storage facility in an unconsolidated joint venture with an unaffiliated third party, and (b) a property located in Southern California.
"We are excited to announce the closing of this transaction for both SmartStop and SSGT II stockholders," said H. Michael Schwartz, Chairman and Chief Executive Officer of SmartStop. "With this merger, the combined companies will be positioned to recognize expense efficiencies and aggregate size and scale for the future. With all of the SSGT II properties already branded as SmartStop® Self Storage facilities, there has been and will be total continuity of operations throughout the process."
Robert A. Stanger & Company, Inc. served as financial advisor and Venable LLP served as legal counsel to the SmartStop special committee, while Nelson Mullins Riley & Scarborough LLP served as legal counsel to SmartStop. KeyBanc Capital Markets Inc. served as financial advisor and Bass, Berry & Sims PLC and Shapiro Sher Guinot & Sandler, P.A. served as legal counsel to the SSGT II board of directors.
Forward-Looking Statements
Statements other than historical facts, constitute forward-looking statements within the meaning of the safe harbor provisions of the Private Securities Litigation Reform Act of 1995. Such forward-looking statements can generally be identified by our use of forward-looking terminology such as "may," "will," "expect," "intend," "anticipate," "estimate," "believe," "continue," or other similar words and, in this press release, include statements about the expected efficiencies continuity of operations relative to the Merger. There are several factors which could cause actual plans and results to differ materially from those expressed or implied in forward-looking statements, including, without limitation, the following: (i) the risks that the cost savings and other synergies expected from the merger may not be realized or take longer than anticipated to be realized and the risks related to integration of the operations of the two companies.
Actual results may differ materially from those indicated by such forward-looking statements. Readers are cautioned not to place undue reliance on these forward-looking statements and any such forward-looking statements are qualified in their entirety by reference to the following cautionary statements.
Additional factors that may affect the business or financial results of SmartStop are described in the risk factors included in SmartStop's filings with the SEC, including SmartStop's Annual Report on Form 10-K for the fiscal year ended December 31, 2021 and subsequent Quarterly Reports on Form 10-Q and Current Reports on Form 8-K, which factors are incorporated herein by reference, all of which are filed with the SEC and available at www.sec.gov. All forward-looking statements speak only as of the date hereof and are based on current expectations and involve a number of assumptions, risks and uncertainties that could cause the actual results to differ materially from such forward-looking statements. SmartStop expressly disclaims a duty to provide updates to forward-looking statements, whether as a result of new information, future events or other occurrences.
About SmartStop Self Storage REIT, Inc. (SmartStop):
SmartStop is a self-managed REIT with a fully integrated operations team of approximately 420 self storage professionals focused on growing the SmartStop® Self Storage brand. SmartStop, through its indirect subsidiary SmartStop REIT Advisors, LLC, also sponsors other self storage programs. As of June 1, 2022, SmartStop has an owned and managed portfolio of 170 properties in 22 states and Ontario, Canada, comprising approximately 115,900 units and 13.2 million rentable square feet. SmartStop and its affiliates own or manage 19 operating self storage properties in the Greater Toronto Area, which total approximately 16,200 units and 1.7 million rentable square feet.
Media Contact
David Corak
VP of Corporate Finance
SmartStop Self Storage REIT, Inc.
949-542-3331
IR@smartstop.com