Starwood REIT Buys Central Florida Multifamily Portfolio for $184.5M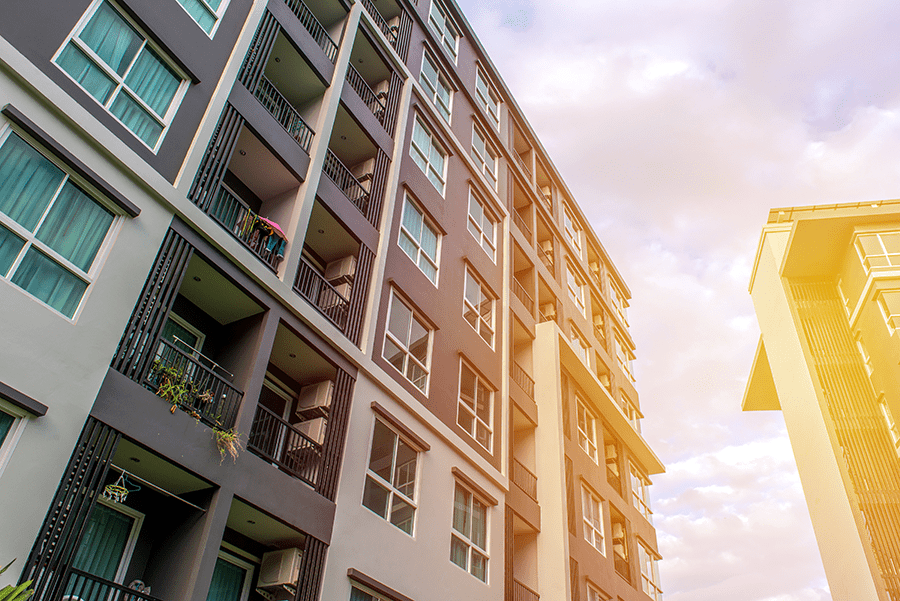 Starwood REIT Buys Central Florida Multifamily Portfolio for $184.5M
July 11, 2022 | Laura Kinsler | GrowthSpotter.com
Starwood's Real Estate Income Trust paid $184.57 million in late June to buy five affordable apartment complexes in Central Florida totaling 1,385 units. The off-market acquisition expands the REIT's existing affordable footprint in the region to approximately 10,000 units.
All five properties were sold by Davis Companies and represented the bulk of that company's holdings. The communities in Osceola, Lake, Orange and Alachua counties were 99% leased at the time of the sale, which closed on July 6.
The two largest assets are both in the Kissimmee submarket. Cobblestone apartments, located just off U.S. 192, sold for $56.2 million. It was built in 2001 and has 420 units. The development is close to NeoCity and the new AdventHealth Patin Settlement medical campus.
Kissimmee's Cobblestone Apartments were sold as part of a 5-part portfolio deal to Starwood REIT. (Osceola County Property Appraiser)
The 289-unit Kensington Apartments, located just off John Young Parkway near the Tapestry community, sold for $35.3 million. They were built in 1999.
In Orange County, the REIT paid $41.4 million for Mystic Pointe, which was built in 2001 and has 265 units. The community is close to the Disney theme parks and houses dozens of tourism workers.
Raintree at Clermont, which has 313 units, sold for $44 million. Built in 2001, it's located near Cagan Crossings, just off U.S. 27 in the Four Corners area.
The smallest property, Madison Cove, is located in Gainesville and was built in 1998. The REIT paid $7.67 million for the asset.
CBRE Loan Services assisted with buyer with a cross-collateralization agreement of the Freddie Mac loan for a total of $183.9 million.
Starwood noted that the portfolio is similar to SREIT's existing affordable housing investments in terms of product type, quality, and geographic overlap.
Starwood has been a major player in the affordable housing space in greater Orlando. In 2018, it purchased 13 low-income housing communities in the market as part of a $600 million portfolio deal across 28 properties in Florida.
In 2020, SREIT acquired multiple properties in Central Florida, including the 184-unit Hatteras Sound mixed-income community in Sanford; the 252-unit Falcon Trace apartment complex at in Hunter's Creek, which sold for about $51.4 million, and the 300-unit River Reach Apartments at 1628 River Reach Dr., which the company paid $44.6 million for; and the Vista Haven apartment community built in Seminole County in 2000. According to records, the REIT paid $58 million for the 336-unit rental complex.