Steadfast Apartment REIT III Acquires Seventh Apartment Property
September 7, 2017 | James Sprow | Blue Vault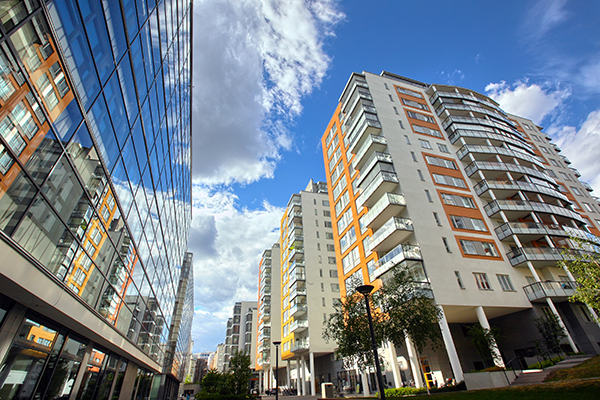 On August 31, 2017, Steadfast Apartment REIT III, Inc. acquired from an unaffiliated third-party seller a fee simple interest in a 306-unit multifamily residential community located in Atlanta, Georgia, commonly known as Ansley at Princeton Lakes (the "Ansley Property"). The acquisition will bring the nontraded REIT's property count to seven multifamily properties located in Colorado, Illinois, Georgia and Texas, with approximately 1,836 units. The combined acquisition price for all properties is approximately $289.1 million.
The REIT, through a wholly-owned subsidiary, acquired the Ansley Property for a contract purchase price of $43,452,000, exclusive of closing costs. It financed the acquisition of the Ansley Property with a combination of (1) proceeds from the Company's ongoing public offering and (2) a loan in the aggregate principal amount of $32,360,000 from PNC Bank, NA.
The Ansley Property was constructed in 2009 and consists of 11 two- and three-story apartment buildings and is situated on an approximately 19-acre site. The Ansley Property is comprised of 134 one-bedroom, 148 two-bedroom and 24 three-bedroom apartment homes that average 1,000 square feet with an average monthly rent of $1,254. Apartment amenities at the Ansley Property include nine- or ten-foot ceilings, washer/dryer or full-size connections, vinyl wood plank flooring in wet areas, walk-in closets, central air conditioning, ceiling fans and balconies or patios. Property amenities at the Ansley Property include a saltwater pool, a fitness center, pet play area, a luxury clubhouse and business center, theater with stadium seating, internet café, outdoor BBQ grills and a car care center. As of August 31, 2017, the Ansley Property was approximately 96% occupied.
Steadfast Apartment Advisor III, LLC (the "Advisor") earned an acquisition fee of approximately $897,000 in connection with the acquisition of the Ansley Property.


Learn more about Steadfast REIT Investments, LLC on the Blue Vault Sponsor Focus page.

Steadfast Apartment REIT Announces NAV of $14.85 Per Share
Steadfast Income REIT Announces NAV of $11.65 Per Share
Go Back
Second Annual Blue Vault Broker Dealer Educational Summit 2016
Broker Dealer Educational Summit 2016
The Blue Vault Summit could not have been more perfectly timed. This gathering of the Broker Dealer and Sponsor communities provided insightful and open discussion from several vantage points. These conversations are paramount, especially in a time of significant regulatory change.