Steadfast Apartment REIT Raises NAV Per Share
February 16, 2017 | by James Sprow | Blue Vault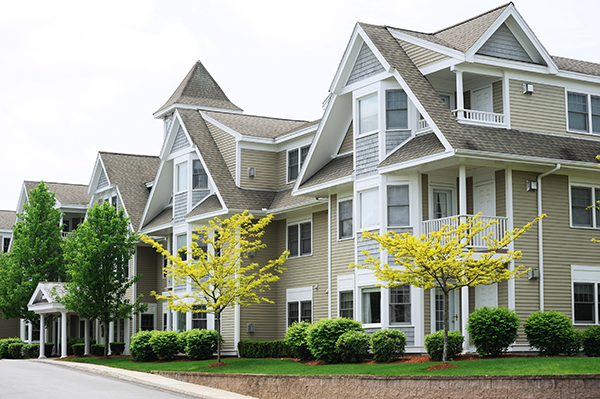 On February, 14 the board of directors of Steadfast Apartment REIT Inc. (STAR) declared an estimated value of $14.85 per share of the company's common stock, as of December 31, 2016. The company engaged CBRE Capital Advisors, Inc. to provide property-level and aggregate valuation analyses and a range for estimated value per share of the company's common stock.
The Valuation Committee, upon receipt of CBRE's valuation report, concluded that the range between $13.91 and $15.76 for the company's estimated value per share proposed in the report was reasonable and recommended the board adopt $14.85 as the estimated value, representing a weighted average of the range reflecting the use of different discount rates in the sensitivity analysis. The increased NAV is 2.7 percent above the previous NAV per share of $14.46 as of December 31, 2015. CBRE consented to the REIT's description of the valuation process and the total appraised value of the REIT's real estate properties of $1.69 billion.
According to the company's press release, "The estimated value per share was determined by STAR's board of directors based on independent, third-party firms that conducted property-level and aggregate valuation analyses on STAR's 34 apartment community properties plus cash and other assets, less the estimated value of outstanding mortgage debt and other liabilities, divided by the number of shares issued and outstanding on an adjusted fully diluted basis."
Ella Neyland, president of Steadfast Apartment REIT said, "For a second year our estimated value per share reflects a notable increase after achieving what we believe was one of the non-traded REIT industry's best valuations relative to initial share price in the shortest time since escrow break. We believe that this continues to validate that our hands-on approach to property management, including making small aesthetic improvements to individual properties, can have an ongoing impact on the portfolio's overall value." The REIT broke escrow on February 17, 2014.
Steadfast Apartment REIT has invested more than $1.50 billion in 34 apartment communities in 11 states. Steadfast Apartment REIT is sponsored by Steadfast REIT Investments LLC, an affiliate of Steadfast Companies, a group of integrated real estate investment, management and development companies. Steadfast Companies, with its corporate office located in Irvine, California, employs a staff of over 1,900 professionals in the United States and Mexico. As of December 31, 2015, Steadfast Companies owned, operated or managed over 34,000 multifamily apartment homes across 25 states, two retail shopping malls, three commercial developments and three resort hotel properties outside the United States.
The sponsor also commenced an initial public offering on February 5, 2016, of $1.3 billion in shares of common stock for Steadfast Apartment REIT III, Inc. The offering includes three classes of shares. Class A common shares priced at $25.00 per share, Class R common shares priced at $22.50 per share, and Class T common shares priced at $23.81 per share. The share classes have differing sales commissions and dealer manager fees and the Class R and Class T shares will have ongoing distribution and shareholder servicing fees. 
The company's website is www.SteadfastREITs.com.


Learn more about Steadfast REIT Investments, LLC on our Sponsor Focus page. 
Go Back
"Always, but especially in this day of lawsuits and ever increasing regulations, the responsibility for a financial advisor t do their own due diligence on products they sell falls squarely on themselves. No one is going to take greater interest in protecting their practice than they are. We use the Blue Vault Partners Nontraded REIT Review to keep us informed of the performance of every single nontraded REIT. Finally, complete transparency is available for advisors using nontraded REITs. Every advisor using REITs in their practice should make the small annual investment of subscribing to Blue Vault's reporting services."