Steadfast Companies Announces Transformational Transactions to Merge Three REITs to Create a $3.3 Billion REIT Focused on Moderate Income Apartments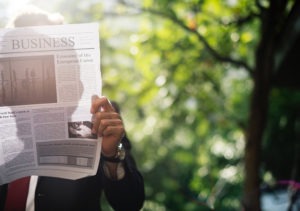 August 6, 2019 | Steadfast Companies | Businesswire.com
Steadfast Apartment REIT, Inc. ("STAR"), Steadfast Income REIT, Inc. ("SIR") and Steadfast Apartment REIT III, Inc. ("STAR III") announced today that they have entered into definitive merger agreements pursuant to which STAR would acquire SIR and STAR III in separate stock-for-stock, tax-free transactions, creating a combined company with approximately $3.3 billion in gross real estate assets.
The transactions are expected to close in the first quarter of 2020, subject to certain closing conditions, including the approval of the respective mergers by SIR and STAR III stockholders. The merger transactions are expected to close concurrently but are not conditioned on the consummation of each other. There can be no assurance that the merger transactions will be consummated.
The merger agreements were negotiated on behalf of STAR, SIR and STAR III by their respective special committees, each of which is composed exclusively of independent directors, along with each special committees' independent financial and legal advisors. Each of the special committees recommended approval of the merger agreements to their respective Boards of Directors, each of which unanimously approved entry into the merger agreements.
Go Back
Gregory De Jong, CFP, Co-Founder of Paragon Advisors, LLC.
Blue Vault is just what advisors need to size up the different offerings in the nontraded REIT market. Just as importantly, it's what the industry needs to encourage best practices among REITs.