Strategic Realty Trust Sells Retail Property
December 21, 2018 | James Sprow | Blue Vault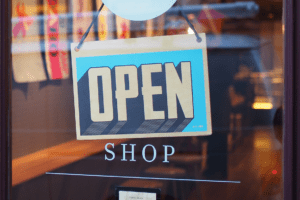 On December 20, 2018, the Company, through an indirect subsidiary, sold a retail property located in Florissant, Missouri ("Florissant Marketplace") to an unrelated third party for approximately $16.6 million. The proceeds were used to pay down amounts outstanding under the Company's Amended and Restated Credit Facility.
The Florissant Marketplace was purchased in May 2012 for $12.25 million.
As of September 30, 2018, Strategic Realty Trust, Inc. had a portfolio of nine properties with a combined area of 233,000 square feet that were 89% leased, with a weighted average remaining lease term of 6.1 years. The most recent estimated NAV per share was $6.04. The quarterly distribution per share of common stock was $0.06.
Sources:  SEC, Blue Vault


Learn more about Glenborough, LLC on the Blue Vault Investment Managers page
Go Back
Ramón A. Rivera-Ramos
Blue Vault Nontraded REIT and Nontraded BDC Reviews
Blue Vault helps me to stay well informed on the financial status of both open and closed nontraded REITs and BDCs, so that I can help my clients better understand the product, before they make the decision to invest and after.