Strategic Storage Growth Trust to Purchase Garden Grove California Self Storage Facility
January 26, 2017 | James Sprow | Blue Vault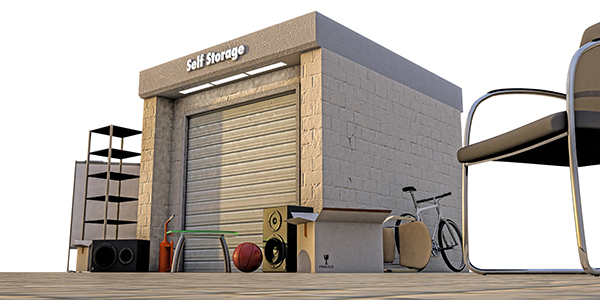 On January 20, 2017, Strategic Storage Growth Trust, Inc. through a subsidiary executed a purchase and sale agreement for the acquisition of a self storage facility to be located in Garden Grove, California. The property will be a newly converted self storage property that is expected to contain approximately 94,500 net rentable square feet, 900 rental units and 60 RV/boat storage spaces.  The purchase price is $18.4 million plus closing costs and acquisition fees. The acquisition is expected to close in the first or second quarter of 2017 and will be funded with a combination of proceeds from the REIT's IPO and a drawdown of existing borrowing capacity of its credit facility with KeyBank.
Strategic Storage Growth Trust, Inc. commenced its public offering on January 20, 2015, and offers Class A and Class T common shares at $11.17 and $10.58 per share respectively.  Distribution yields reported for the Q3 2016 were 4.00% and 3.22% respectively, net of fees for Class T shares.  According to Blue Vault's Q3 NTR Industry Review, the REIT owned 16 properties as of September 30, 2016 with 10,980 total storage units that were 90.2% occupied. Blue Vault's quarterly sales reports show the REIT raised approximately $37 million in Q4 2016 via its public offering.
Strategic Storage Trust II, Inc., another nontraded REIT program from the same sponsor SmartStop Asset Management, LLC, closed its primary offering on January 9, 2017, having received gross offering proceeds of approximately $482 million from the sale of 47 million Class A shares and approximately $67 million from the sale of approximately 7 million Class T shares as of January 3, 2017.
Go Back
Second Annual Blue Vault Broker Dealer Educational Summit 2016
2016 Broker Dealer Educational Summit 2016
Best Due Diligence meeting in the industry. No sales pitches, senior level decision makers, meaningful discussions and the Broker Dealer networking sessions were especially useful. Thanks to Blue Vault for raising the bar!