Supply Chain Issues Could Last Years, Driving Industrial Leasing – Prologis CFO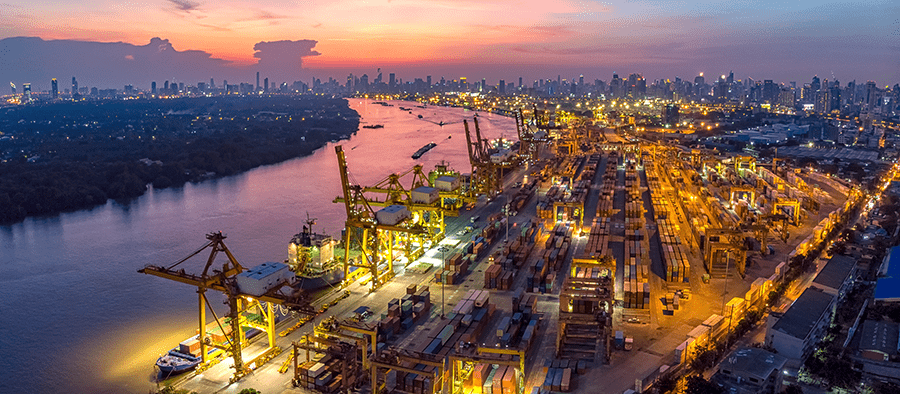 Supply Chain Issues Could Last Years, Driving Industrial Leasing – Prologis CFO
January 20, 2022 | S&P Global Market Intelligence
Global supply chain difficulties could potentially last for multiple years, resulting in continued industrial real estate growth, Prologis Inc. executives said during an earnings call Jan. 19.
Inventory-to-sales ratios are more than 10% below pre-COVID-19 pandemic levels, Prologis CFO Thomas Olinger said on the call. Companies will not only need to restock that shortfall but also build in additional safety stock.
"This combination has the potential to produce 800 million square feet or more of future demand in the U.S. alone," Olinger said.
The industrial REIT reported strong earnings results during the fourth quarter of 2021, including record-breaking gains in some areas of the business. Olinger said that Prologis portfolio rents grew 18% globally and 20% in the U.S. during 2021 compared to the previous year. The rent growth set company records and exceeded management's initial forecast.
Consumption and demographic growth, the shift to e-commerce and the growing need for resiliency in supply chains were all major demand drivers that resulted in a record-breaking year, according to Olinger. Demand has been outstripping industrial real estate supply for the past few years, but it could start to balance out.
"We believe demand will balance out with supply in 2022 and vacancy rates will remain at record lows in both our U.S. and international markets," Olinger said.
E-commerce continued to dominate, accounting for 19% of new leasing activity during the quarter. The industrial REIT signed 357 leases during the fourth quarter of 2021 and had 265 unique e-commerce customers in 2021. Olinger noted that both were high watermarks.