The Evolution of the Public Non-Listed REIT (PNLR)
September 13, 2018 | Sarah Borcherson-Keto | REIT Magazine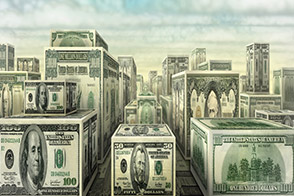 The ongoing evolution of the public non-listed REIT (PNLR) sector—driven by market pressures and regulatory changes—has resulted in a product that is far better positioned than before to offer retail investors a solid, diversified investment strategy, according to Anthony Chereso, president and CEO of the Institute for Portfolio Alternatives (IPA). The IPA, formerly known as the Investment Program Association, brings together investment managers, broker-dealers, investment advisers, and industry service professionals focused on bringing transparency and innovation to the Portfolio Diversifying Investment (PDI) industry.
"If you look at fee structures, the quality of asset managers, the portfolios that are being designed and built, it is a much better product," Chereso says.
While fundraising in the non-listed sector year-to-date is slightly below year-earlier levels at around $2.1 billion through June 30, Chereso expects momentum to increase going forward. Factors fueling that growth include the entry of large institutional players into the market.
Go Back
I have been using Blue Vault Partners for the past five years.  I have found them to be a valuable, unbiased resource when it comes to evaluating and comparing non-traded REITs.  The reports help me analyze which sponsors are doing a responsible job of managing their offerings.  This allows me to limit my REIT recommendations to only the most competitive products, and then track those REITs throughout their life cycle.