The Majority of Companies Will Keep Remote Work Policies
Following the pandemic, 64% of companies plan to increase remote work policies and 32% of companies will decrease their office footprint.
October 22, 2020 | Kelsi Maree Borland | GlobeSt.com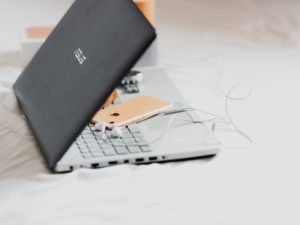 Remote work seems like it is here to stay. S&P Global Market Intelligence's Digital Pulse survey, which tracks market disruption, measured the impact that the coronavirus pandemic has had on businesses. It concluded that pandemic-inspired workplace models will likely stay in place following the pandemic.
The survey reports that 69% of companies have found that 75% of their workforce can work remotely without issue. As a result, 64% of companies plan to increase remote work policies following the pandemic, compared to policies in place prior to the pandemic. In addition, 32% of companies will reduce their office footprint as a result of remote work adoption. Smaller companies are more likely to adopt these policies permanently, and companies with fewer than 1,000 employees found that 100% of the work staff could work remotely in the long term.
This could hae significant consequences for the office market. Already, the office market has seen an 11.7% increase in office sublease space nationwide last quarter, according to a report from Colliers International. In major markets, that space is being offered at a 23% decrease in rent compared to direct leasing space. Further reductions in office footprint or permanent work-from-home strategies will put more pressure on this space.
Go Back
Second Annual Blue Vault Broker Dealer Educational Summit 2016
Broker Dealer Educational Summit 2016
The Blue Vault Summit could not have been more perfectly timed. This gathering of the Broker Dealer and Sponsor communities provided insightful and open discussion from several vantage points. These conversations are paramount, especially in a time of significant regulatory change.