There's Work to be Done before Full Recovery in the Multifamily Sector
Multifamily investors and developers need to seek more opportunities in the underserved affordable housing market.
April 28, 2021 | Chip Watts | Wealth Management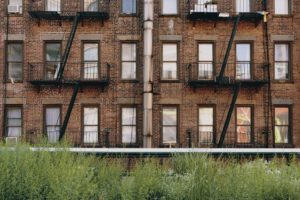 There are a few ironies that arise from the past year's pandemic events. First, it seems that despite how quickly the pandemic came upon us, it will take us months to set the ship right and reach full recovery. On one hand, as the Congressional Budget Office predicts, "Real GDP [will expand] rapidly over the coming year, reaching its previous peak in mid-2021 and surpassing its potential level in early 2025."
But job performance is still showing the signs of uncertainty that mark our transition from slump to recovery. Some 916,000 jobs came on-line last month. But while "The number of unemployed persons, at 9.7 million, continued to trend down in March [it] is 4.0 million higher than in February 2020," says the US Bureau of Labor Statistics.
In addition, multifamily property managers, owners and residents in all sectors of the housing market have to deal with the aftereffects of deferred rent payments or, for that matter, non-payment. The concept we've heard so often throughout the pandemic—the need for all of us to work together—truly comes home to roost in the plight of economically strapped renters. The challenges herein are particularly acute in the affordable housing market, the source of our second irony.
Go Back
Second Annual Blue Vault Broker Dealer Educational Summit 2016
2016 Broker Dealer Educational Summit 2016
Best Due Diligence meeting in the industry. No sales pitches, senior level decision makers, meaningful discussions and the Broker Dealer networking sessions were especially useful. Thanks to Blue Vault for raising the bar!