U.S. Hotel RevPAR Falls 50.1%, Occupancy Down 30.6% Week Ended January 23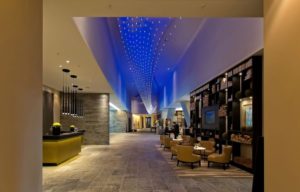 January 29, 2021
U.S. hotel occupancy in the week ended January 23 stayed flat week over week but fell 30.6% on a yearly basis to 40.0% amid the pandemic, according to STR, which tracks the hospitality industry.
Year over year, revenue per available room and average daily rate for the week declined 50.1% and 28.1% to $36.07 and $90.13, respectively.
Washington, D.C.-Md.-Va., registered the highest occupancy of the top 25 markets at 57.6%, courtesy of a slight gain from the presidential inauguration.
Oahu Island, Hawaii, and San Francisco/San Mateo, Calif., were among the markets with the lowest occupancy levels at 21.7% and 27.8%, respectively.
Source:  S&P Market Intelligence
Go Back
Second Annual Blue Vault Broker Dealer Educational Summit 2016
2016 Broker Dealer Educational Summit 2016
Best Due Diligence meeting in the industry. No sales pitches, senior level decision makers, meaningful discussions and the Broker Dealer networking sessions were especially useful. Thanks to Blue Vault for raising the bar!