U.S. Hotel RevPAR Falls 50.1%, Occupancy Down 30.6% Week Ended January 23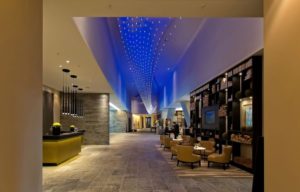 January 29, 2021
U.S. hotel occupancy in the week ended January 23 stayed flat week over week but fell 30.6% on a yearly basis to 40.0% amid the pandemic, according to STR, which tracks the hospitality industry.
Year over year, revenue per available room and average daily rate for the week declined 50.1% and 28.1% to $36.07 and $90.13, respectively.
Washington, D.C.-Md.-Va., registered the highest occupancy of the top 25 markets at 57.6%, courtesy of a slight gain from the presidential inauguration.
Oahu Island, Hawaii, and San Francisco/San Mateo, Calif., were among the markets with the lowest occupancy levels at 21.7% and 27.8%, respectively.
Source:  S&P Market Intelligence
Go Back
Loreen M. Gilbert, CIMA, AIF, CRC, CLTC – President, WealthWise Financial Services
Blue Vault
Our firm has been using Blue Vault from the first year it was available.
We have found it to be a valuable tool to verify what wholesalers tell us and to dig deep into how the reported investments are really performing.
We appreciate that Blue Vault has expanded its services from initially covering REIT's to now also including BDC's.
Our clients also appreciate that we conduct this additional due diligence on their behalf.