UC Investments Creates Strategic Venture with Blackstone to Invest $4 Billion in BREIT Common Shares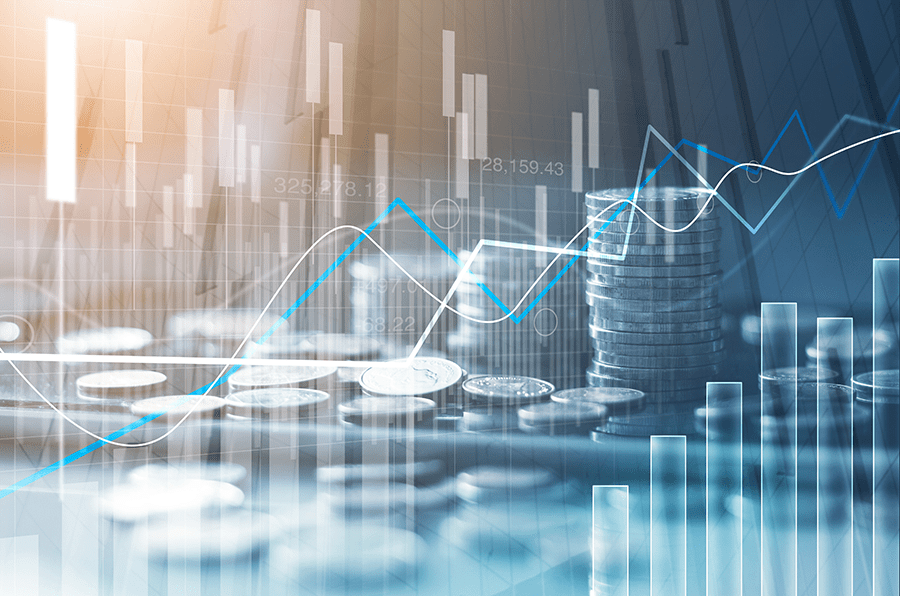 UC Investments Creates Strategic Venture with Blackstone to Invest $4 Billion in BREIT Common Shares
January 3, 2023 | Blackstone
The Office of the Chief Investment Officer of the Regents of the University of California ("UC Investments") and Blackstone (NYSE: BX) today announced a long-term strategic venture in which UC Investments will invest $4 billion in Blackstone Real Estate Income Trust, Inc. ("BREIT") Class I common shares, the largest existing share class. Blackstone will then contribute $1 billion of its current BREIT holdings as part of a strategic venture with UC Investments.
Stephen A. Schwarzman, Chairman, CEO and Co-Founder of Blackstone, said, "Blackstone is committed to bringing the highest quality alternative investment products to individual investors to improve their returns. UC Investments' $4 billion investment is validation of this strategy, and we are proud to add the UC system to the more than 200,000 investors already benefitting from BREIT. UC Investments' commitment builds upon its 15-year partnership with Blackstone and gives BREIT increased balance sheet flexibility and capital during an opportune deployment period for all our investors."
University of California Regent Richard Sherman, Chair of the Investments Committee, said, "This type of large, opportunistic investment effectively leverages the UC's more than $150 billion portfolio to benefit the 600,000 students, faculty, staff, and pensioners from our 10 campuses and six academic health centers."
Jagdeep Singh Bachher, the University of California's Chief Investment Officer, said, "In the current environment, investors can benefit from stable cash-flowing investments that can grow with high global inflation. We consider BREIT to be one of the best positioned, large-scale real estate portfolios in the U.S., managed by one of the world's top real estate investors. This is an opportunity that comes only through strong, trusted partnership. This investment should provide UC Investments' clients with a well-diversified real estate portfolio and exemplifies the culture of The UC Investments Way."
Jon Gray, President and Chief Operating Officer of Blackstone, said, "We are extremely pleased to have the endorsement of UC Investments, one of the most sophisticated institutional investors globally. This investment will further enable BREIT to deliver for our investors. We are so proud of how this vehicle has performed over the past six years and we remain confident in its future. The team at UC Investments has a deep partnership with Blackstone and we are highly aligned through this investment to further our relationship."
UC Investments has already invested $2 billion in Blackstone funds for more than a decade and has a deep working relationship across the entire firm. UC Investments' co-heads of real estate, Senior Managing Director Satish Swamy and Chief Operating Officer Arthur R. Guimarães, will oversee the Blackstone relationship. Said Swamy, "We have tremendous confidence in how Jon Gray and the Blackstone team have curated a high quality real estate portfolio that is well positioned to deliver over the long-term. We initiated this transaction and look forward to working closely with the Blackstone portfolio companies to explore and build upon mutual opportunities, especially in student housing, staff and faculty housing, and affordable housing in California."
This strategic venture is being formed through a two-part transaction whereby UC Investments will acquire $4 billion of BREIT Class I common shares at the January 1, 2023 public offering price with fees and terms consistent with existing BREIT shareholders. UC Investments will have the option to redeem its investment ratably over two years after January 2028 (an effective 6-year hold). Outside of the long-term nature of this investment, the Class I common shares to be acquired by UC Investments will be no different from any other outstanding Class I common shares.
In addition, Blackstone and UC Investments have entered into a separate strategic agreement that provides for a waterfall structure with respect to the total return to be received by UC Investments on its investment in the Class I common shares. As part of the agreement, Blackstone will contribute $1 billion of its current holdings in BREIT to support an 11.25% minimum annualized net return for UC Investments over the effective 6-year hold period. In exchange, Blackstone will be entitled to receive an incremental 5% cash promote payment from UC Investments on any returns received in excess of the specified minimum, in addition to the existing management and incentive fees borne by all holders of Class I shares of BREIT.
BREIT Class I shares have generated a 12.7% annualized net return since inception six years ago.1 As long as BREIT produces in excess of an 8.7% annualized net return, Blackstone is expected to achieve incremental profit above what it otherwise would earn on its contributed $1.0 billion of capital.2 This is due to the impact of management and incentive fees on the $4 billion of new capital. BREIT Class I shares have also generated a 8.4% net return year to date.1 This transaction does not change BREIT's recently communicated repurchase guidance for Q1 2023.
Simpson Thacher & Bartlett LLP is acting as BREIT's legal counsel and Goodwin Procter LLP is acting as UC Investments' legal counsel.
About Blackstone

Blackstone is the world's largest alternative asset manager. We seek to create positive economic impact and long-term value for our investors, the companies we invest in, and the communities in which we work. We do this by using extraordinary people and flexible capital to help companies solve problems. Our $951 billion in assets under management include investment vehicles focused on private equity, real estate, public debt and equity, infrastructure, life sciences, growth equity, opportunistic, non-investment grade credit, real assets and secondary funds, all on a global basis. Further information is available at www.blackstone.com. Follow @blackstone on LinkedIn, Twitter, and Instagram.
Forward-Looking Statements

This press release includes "forward-looking" statements and "safe harbor statements" within the meaning of the Private Securities Litigation Reform Act of 1995 that involve risks and/or uncertainties, including those described in Blackstone's and BREIT's public filings with the Securities and Exchange Commission (the "SEC"). Blackstone and BREIT have based forward-looking statements on current expectations and assumptions and not on historical facts. Examples of these statements include, but are not limited to, any benefits expected to be achieved as a result of the transaction and statements regarding future performance. These forward-looking statements involve a number of risks and uncertainties. Among the important factors that could cause actual results to differ materially from those indicated in such forward-looking statements include the risks and other factors described in Blackstone and BREIT's annual reports for the most recent fiscal year and any such updated factors included in their periodic filings with the SEC, as well as those described under the section entitled "Risk Factors" in BREIT's prospectus, each of which are accessible on the SEC's website at www.sec.gov. In providing forward-looking statements, neither Blackstone nor BREIT is undertaking any duty or obligation to update these statements publicly as a result of new information, future events or otherwise, except as required by law. If Blackstone or BREIT updates one or more forward-looking statements, no inference should be drawn that it will make additional updates with respect to those other forward-looking statements.
Explanatory End Notes
1. As of November 30, 2022 for Class I common stock, BREIT's largest share class. BREIT performance varies by share class. For more information, please refer to BREIT's most recent SEC periodic report.
2. Assumes a constant distribution per share based on BREIT's historical distribution rate and annual NAV appreciation meaningfully lower than BREIT's historical performance.