US government bond yields stagnate despite hot economic data
May 6, 2021 | Brian Scheid | S&P Global Marketing Intelligence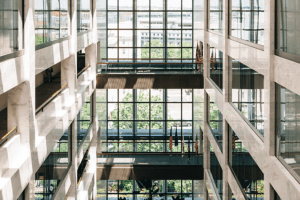 A stagnant U.S. government bond market in the face of a warming economy in recent days has fixed-income analysts wondering if the peak in yields has already come and gone.
Less than a month ago, analysts expected record supply and rapidly improving economic data to push the 10-year Treasury yield to 2% for the first time since July 2019. The benchmark 10-year yield serves as both a broad indicator of investor confidence and a proxy for mortgage rates.
But bond yields, which move inversely to bond prices, have instead slipped, with the 10-year U.S. Treasury yield settling at 1.59% on May 5 and trading as low as 1.56% on May 6, down 18 basis points from its March 19 peak.
Go Back
Second Annual Blue Vault Broker Dealer Educational Summit 2016
Broker Dealer Educational Summit 2016
The Blue Vault Summit could not have been more perfectly timed. This gathering of the Broker Dealer and Sponsor communities provided insightful and open discussion from several vantage points. These conversations are paramount, especially in a time of significant regulatory change.