VEREIT Settles Eight More Lawsuits Related to ARCP Accounting Fraud
October 3, 2018 | James Sprow | Blue Vault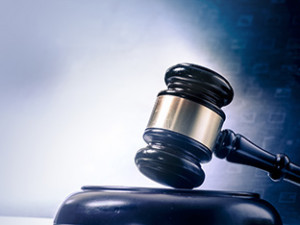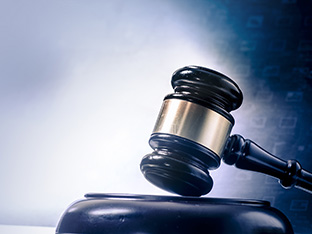 VEREIT, Inc. (NYSE: VER) announced today that on September 30, October 1, and October 2, 2018, VEREIT, Inc. and VEREIT Operating Partnership, L.P. (collectively "VEREIT" or the "Company") entered into Settlement Agreements and Releases to settle previously disclosed litigations with eight class action opt out entities.
VEREIT is to pay $85 million to settle previously disclosed litigation with eight class-action opt-out entities. The eight entities include BlackRock ACS US Equity Tracker Fund, Clearline Capital Partners LP, Eton Park Fund L.P, HG Vora Special Opportunities Master Fund, Ltd., Pentwater Equity Opportunities Master Fund Ltd, PIMCO Diversified Income Fund, Reliance Standard Life Insurance Co., and Twin Securities, Inc.
The opt-out plaintiffs' claims arose from disclosures made by VEREIT in October 2014 and March 2015 regarding its financial statements, which included a restatement in March 2015. The agreements don't contain any admission of liability, wrongdoing, or responsibility by any of the parties.
Including previous settlements with Vanguard, VEREIT has now settled claims brought by about 24% of VEREIT's outstanding shares of common stock and swaps referencing common stock held at the end of the period covered by the various pending shareholder actions for a total of $175 million. This could indicate that remaining claims could result in further settlements of up to $550 million.
VEREIT Inc., is the successor to the former real estate investment company American Realty Capital Partners Inc. ("ARCP") set up by Nicholas Schorsch.
In the Vanguard suit that was settled on June 7, 2018, the plaintiffs alleged that Schorsch and his executives stole nearly $1 billion from their own company, causing a costly decline in the value of Vanguard's investments. Vanguard's holdings accounted for approximately 13.0% of VEREIT's outstanding shares of common stock held at the end of the period covered by the various pending shareholder actions.  The Company retains the right to pursue any and all claims against the other defendants in the litigation and/or third parties, including claims for contribution for amounts paid in the settlement.
Vanguard sued after Schorsch admitted, in public disclosures filed with the Securities and Exchange Commission in 2014 and 2015, that company officials had exaggerated profits. The fraud became public on Oct. 29, 2014, when the company made public its own audit committee report admitting that it had "intentionally" misreported and failed to correct income calculations, that its internal financial reporting controls were defective, and that two of Schorsch's top aides were leaving. The stock plunged, eventually losing more than half its value.
Under terms of the settlement, VEREIT didn't admit it did anything wrong, and Vanguard agreed to dismiss its claims against VEREIT, Schorsch, and other defendants.
Michael J. Bartolotta, executive vice president and chief financial officer at VEREIT, signed off on the Vanguard agreement. Schorsch, once described admiringly by his friend and fellow board member Ed Rendell, a former Pennsylvania Governor and Democratic National Committee chairman, as a "riverboat gambler," left the company after the fraud was disclosed.
Vanguard in its suit alleged "a multiyear fraud and attempted cover-up" when Schorsch was chief executive of the company, after it admitted sending out seven quarters of false earnings reports to shareholders and the Securities and Exchange Commission. Two Schorsch lieutenants were later convicted of fraud; Schorsch has not been charged.
ARCP was founded by Nicholas Schorsch and his partners at AR Global (formerly AR Capital) including William Kahane, Brian Block, Michael Weil, and Peter Budko.
Block and former chief accounting officer Lisa McAlister were convicted of fraudulently inflating ARCP's second quarter 2014 financials by $13 million to make it appear that it had met certain targets, which it had not.
Block was sentenced to 18 months in federal prison for his role in the scandal. Block, who was charged with six counts of fraud, eventually had his conviction reduced to a $160,000 fine and a lifetime ban on working for a company that deals in securities.
Vanguard's 150-page complaint alleged that fraud "was orchestrated by the top executives" at Schorsch's company, one of the nation's largest real estate investment trusts (REITs), with more than $30 billion of real estate at its height in the early 2010s. Other Schorsch-backed companies employed thousands of brokers who pushed Schorsch-backed real estate stocks and closed-end funds.
Schorsch bought thousands of commercial properties, from blocks of stores whose mortgages had been controlled by GE Capital, to Red Lobster restaurants and other chain eateries. Schorsch and his supporters said Schorsch had developed a new way to invest in real estate, sharing future profits rather than up-front fees. Between 2011 to mid-2014 VEREIT's assets grew from $132 million to $21.3 billion, including the purchase of Cole Real Estate Investment in an $11.2 billion transaction. (Cole Capital, VEREIT's investment management business, was acquired from VEREIT on February 1, 2018, by an affiliate of CIM Group, for $120 million in cash and up to another $80 million in fees to be paid over six years based on Cole's future revenue.)
But "the true primary purpose in Schorsch's buying spree" was "to rob from shareholders and give to himself and his friends," according to Vanguard's suit.
According to the suit, Schorsch "transferred hundreds of millions of dollars to entities controlled by him and by other senior insiders" in 2013 and 2014. According to Vanguard, Schorsch and his helpers reported sharply rising earnings through those years, convincing Vanguard and other professional investors to buy the stock, after certifying the company had solid financial controls and honest financial reporting.
But in fact, "from the very beginning of its history as a public company, ARCP lacked an adequate system of controls over its financial reporting," the suit said. "ARCP's financial statements were riddled with errors that served not only to mask its faltering performance but to make that performance appear exceptional." For example, the company included revenues from investments "that did not belong to ARCP at all."
It was "accounting fraud," Vanguard had alleged, that "enabled Schorsch and other senior ARCP insiders to reap hundreds of millions of dollars in improper transaction fees, commissions, and compensation." The "scheme" boosted the bonus pool for Schorsch and other insiders "by nearly $100 million in excess of any authorization."
Sources:  SEC, prwlegal.com, philly.com/philly/blogs/inq-phillydeals


Learn more about AR Global on the Blue Vault Sponsor Focus page


American Finance Trust Announces Class B-1 Shares to Convert on October 10
Update on ARC New York City REIT
Benefit Street Partners Realty Trust Accepts $17 Million Preferred Shares Commitment
Go Back
Loreen M. Gilbert, CIMA, AIF, CRC, CLTC – President, WealthWise Financial Services
Blue Vault
Our firm has been using Blue Vault from the first year it was available.
We have found it to be a valuable tool to verify what wholesalers tell us and to dig deep into how the reported investments are really performing.
We appreciate that Blue Vault has expanded its services from initially covering REIT's to now also including BDC's.
Our clients also appreciate that we conduct this additional due diligence on their behalf.