Wave Of Apt. Deliveries Will Crest In 2017
DENVER—IRR consulting economist Hugh Kelly cites "hypersupply" in 10% of multifamily markets; Marcus & Millichap expects new construction to taper off after this year.
March 2, 2017 | by PAUL BUBNY | GlobeSt.com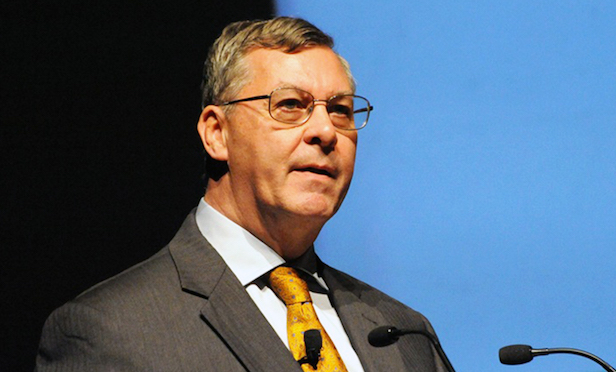 DENVER—Call the near-term outlook for apartments a mix of good news and not-so-good news. The good news, as Integra Realty Resources puts it in its 2017 Annual Multifamily Report: "with the exception of a few high-end markets that have gotten over their skis in the past year or two, the displacement of demand from the single-family ownership market to the multifamily residential market is making the rental apartment sector by far the stronger of the housing market segments."
There's a hint of the not-so-good news in that sentence: those markets that have gotten in over their skis. Or, as IRR consulting economist Hugh F. Kelly puts it in the new report, "Ten percent of US markets are already in hypersupply, where new construction is getting ahead of sustainable demand."
The report positions Washington, DC squarely in the hypersupply range, while Atlanta, Raleigh, Houston and IRR's hometown of Denver aren't far behind. Additionally, writes Kelly, "Downtown class A vacancies are in the double digits in markets like Baltimore, Hartford, Charlotte, Nashville, Oakland and Portland. Supply/demand balance is superior in the suburbs, and for class B markets in urban areas."
Go Back
John E. Moriarty, ChFC
December 2015
I have been in the financial services industry for 20 years and our firm provides an education platform that gets clients to "think differently" about their financial picture.  For many years we have communicated to clients the need to diversify their portfolios using alternative asset classes and more specifically, private non-traded investments.  Due diligence on these types of financial vehicles is essential and when I learned about Blue Vault in 2010, our firm immediately began using their material as a tool to build confidence in the minds of our advisors on which alternatives to recommend to clients.  I am impressed with the way Blue Vault continues to add value to their subscribers and I view their publication as a tremendous resource in today's complex world.