What's Ahead for CBL as it Faces Ratings Downgrades?
November 20, 2017 | Mary Diduch | National Real Estate Investor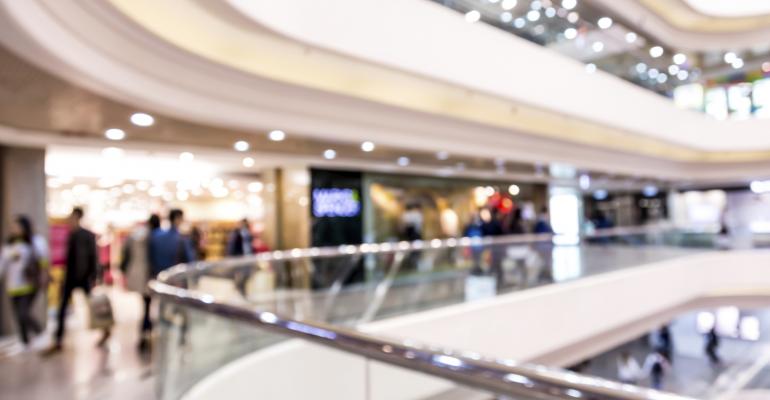 News that two credit agencies have downgraded mall REIT CBL & Associates Properties Inc. came as little surprise to market observers, given the strong challenges facing class-B malls.
S&P Global Ratings downgraded CBL's corporate credit rating to BB+ from BBB- on the heels of the REIT's weaker-than-expected operating results for the third quarter, and gave the company a stable outlook. The ratings agency affirmed the BBB- rating on CBL & Associates Limited Partnership's senior unsecured notes. The stable outlook was based on the agency's expectations that same-store net operating income (NOI) will face more slumps over the following year, but there may be a slowdown in declines with CBL's efforts to reposition and redevelop its portfolio. Fitch Ratings also downgraded CBL to the same status.
CBL has been facing pressure to grant tenants rent concessions, says Ana Lai, primary credit analyst at S&P, as mall retailers—especially apparel chains and department stores—continue to grapple with operational challenges brought on by e-commerce and other market factors. "As those tenants evaluate their store footprint, they will be asking for lower rent," Lai says. That dynamic will contribute to continuing pressure on NOI growth.
Go Back
Steve Siepak
Blue Vault session at the recent National Planning Holdings National Conference
The well-attended Blue Vault session at the recent National Planning Holdings National Conference was very well received. The value of their products was evidenced by the volume of questions from the attendees. Stacy Chitty, Managing Partner, did an excellent job of explaining the history, strategy and value of Blue Vault data.