When Raising Money Is Not the Problem: S2 Capital's Scott Everett on Current Multifamily Dynamics
October 21, 2021 | Jenn Elliot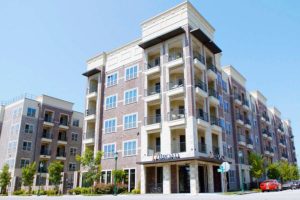 By leveraging its custom, proprietary business intelligence platform and an internal team of acquisitions experts, S2 Capital has become one of the most active multifamily buyers and sellers in the United States.
The Dallas-based firm has ranked as the "Fastest-Growing Real Estate Company in the U.S." by Inc. Magazine two years in a row—a significant accomplishment for the investment firm's founder and CEO, Scott Everett, who first dreamed of investing in real estate when he was a 17-year-old high school student languishing in detention. A year later, he was a teenage father and a community college dropout on food stamps.
But that didn't stop Everett from launching S2 Capital just a few years later. If anything, it provided the motivation to do so.
Since its founding in 2012, S2 Capital has acquired close to 40,000 apartment units in 105 deals totaling $4.5 billion in portfolio value throughout Texas, Florida, North Carolina and Arizona. Over the past decade, the firm has evolved into a vertically-integrated investor, owner and manager, with a team of roughly 600 people. Today, its portfolio consists of about 50 properties totaling 22,000 apartment units in nine markets across the Sunbelt. The total value is $3.5 billion.
Go Back
Gregory De Jong, CFP, Co-Founder of Paragon Advisors, LLC.
Blue Vault is just what advisors need to size up the different offerings in the nontraded REIT market. Just as importantly, it's what the industry needs to encourage best practices among REITs.