WealthForge
February 5, 2020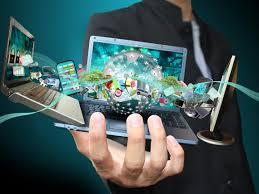 WealthForge provides technology solutions developed by regulatory experts to streamline investments into alternative securities. Altigo, the straight through processing technology platform from WealthForge, improves the alternative investment experience for financial professionals and investors. It provides transparency into the investment process, significantly reduces error rates, eliminates the need for mailing documents, and speeds up the overall process.
Altigo enables financial professionals to access offerings, automate subscriptions, and track investments across multiple sponsors, serving as a hub for their alternative investment business. A single-sponsor version of Altigo is also available to advisors at no cost through sponsors who license Altigo.
"The poor experience related to investing in alternative assets is a limiting factor in the ability for these products to gain traction among advisors and their high net worth clients. Altigo provides an opportunity to knock down those barriers and change the way people think about alternative investments," says Bill Robbins, CEO of WealthForge.
Compared to paper-based processes, using Altigo can result in a 90 percent reduction in the time it takes to complete an investment*, saving financial professionals hours of administrative work creating a better experience for their investor clients. Altigo currently supports various popular alternative investment products, including 1031 Exchange DSTs, Qualified Opportunity Zone Funds, NAV REITs, and BDCs. 
*Based on internal estimates.
How Altigo Enhances the Subscription Process
• Improved Accuracy
Investments can be completed online through a simple information collection workflow that may significantly reduce NIGO error rates.
• Accessibility
Convenient dashboards display available offerings in one place, making it easier for advisors to access, review, and invest on behalf of clients.
• Transparency
Sponsors and advisors can view and upload documents, make changes, and track the status of subscriptions throughout the entire process.
• Speed
While manual subscriptions may take weeks to complete, a paperless process can be completed in minutes, saving time and reducing costs.
For more information about WealthForge, please visit www.wealthforge.com.
Go Back
Second Annual Blue Vault Broker Dealer Educational Summit 2016
Broker Dealer Educational Summit 2016
The Blue Vault Summit could not have been more perfectly timed. This gathering of the Broker Dealer and Sponsor communities provided insightful and open discussion from several vantage points. These conversations are paramount, especially in a time of significant regulatory change.