Understanding Asset Management Fees
December 1, 2016 | by Beth Glavosek | Blue Vault
Asset management fees (also known as Advisory Fees) are ongoing fees charged to investors in nontraded REIT programs. These fees accrue monthly or quarterly and are based on the sponsor's definition of asset totals.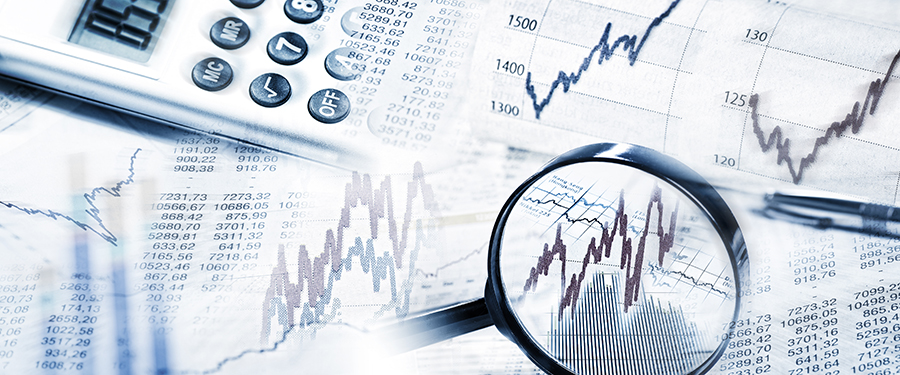 While Blue Vault's recent Fee Study found that there are at least 12 different methods used by current nontraded REIT offerings to calculate their asset management fees, fees are typically calculated as a percentage of the following four general categories:
Aggregate Net Asset Value (NAV)
Gross Assets or Average Invested Assets
Cost of Investments Less Debt
Aggregate Market Value
In a few cases, there's also a performance component. Once a target level of assets under management is reached, the fee becomes a higher percentage of the value of investments.
All effective REIT offerings as of September 2016 had asset management fees, with a median rate of 1.00% annually. Blue Vault found that these fees have the largest impact on average shareholder returns of any of the various fees paid by the REIT to its sponsor because they're assessed each quarter for the life of the REIT program and can increase with the value of the REIT's portfolio. When they are calculated on the basis of the REIT's total assets, the effect on shareholder wealth is magnified as the REIT utilizes leverage.
For example, a 1.00% annual fee on the assets of a REIT that has financed the assets with 50% debt has an annual impact on shareholder equity of 2.00%, having a larger impact on shareholder returns than any other single type of fee or expense.
In short, asset management fees are the most important fees with regard to impact on average shareholder returns because they're paid continually over the life of the REIT. These fees have much greater relative impact on shareholder returns than upfront fees, transaction fees, or fees paid at the liquidity event.
---
Other Blog Posts in this series:
The Future of Acquisition and Disposition Fees
Different Types of Fees and How They Impact Shareholders – Part 3
Different Types of Fees and How They Impact Shareholders – Part 2
Different Types of Fees and How They Impact Shareholders
What's Up (or Down) with Fees?
From the Vault:
Which current nontraded REIT program recently eliminated acquisition, disposition and financing coordination fees?
How do asset management fee rates based upon gross asset values present a potential conflict of interest for nontraded REIT sponsors?
Which current nontraded REIT offerings have asset management fees which combine an annual fixed component rate plus an incentive rate based on annual performance?
---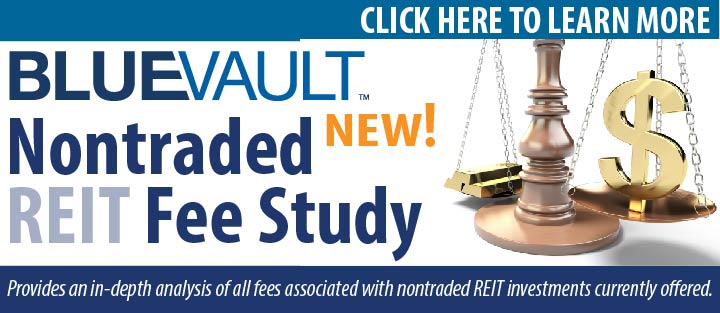 Introducing Blue Vault's New Nontraded REIT Fee Study.
Learn more about this study and how you can access it here.
Go Back
Ramón A. Rivera-Ramos
Blue Vault Nontraded REIT and Nontraded BDC Reviews
Blue Vault helps me to stay well informed on the financial status of both open and closed nontraded REITs and BDCs, so that I can help my clients better understand the product, before they make the decision to invest and after.