Allianz Guaranteed Income Product Will Be Available with SS&C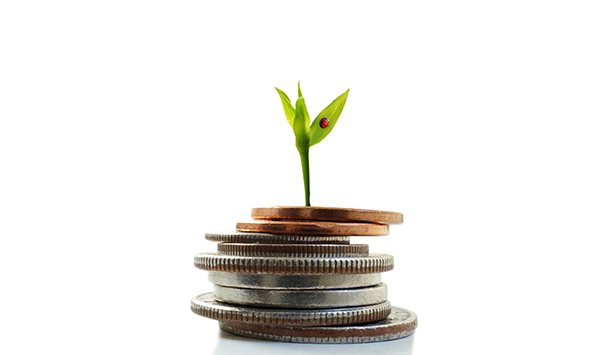 Allianz Guaranteed Income Product Will Be Available with SS&C
May 24, 2023 | SS&C
SS&C Technologies Holdings, Inc. (Nasdaq: SSNC) today announced it will be adding a guaranteed income product for defined contribution plans from Allianz Life Insurance Company of North America (Allianz Life) to its Retirement Income Clearing & Calculation (RICC) platform.
The Allianz Lifetime Income+ Annuity with the Lifetime Income Benefit launched in defined contribution plans nationwide in November 2022. The fixed index annuity offers innovative design features including growth potential, protection from market loss and guaranteed lifetime income through the Lifetime Income Benefit. This benefit provides the opportunity to increase income annually for life to help address the effects of inflation. Guarantees are backed by the financial strength of Allianz Life.
SS&C's RICC will bolster the distribution of the annuity across integrated recordkeeping platforms through its central one-to-many connection and will provide program oversight and a holistic participant experience for Allianz guaranteed retirement income solutions. The platform provides a seamless customer experience through coordination among recordkeepers, enrollers, managed account providers, middleware providers and other defined contribution plan partners
"We are pleased our innovative lifetime income solutions will be available for plans served by recordkeepers connected to SS&C's RICC platform," said Matt Gray, head of employer markets, Allianz Life. "This in-plan annuity was designed with streamlined recordkeeper connections with plan partners and their participants in mind. We're proud to see our product with a middleware provider that has the open architecture to make our solutions accessible to a broader segment of the market so we can help more people prepare for a successful retirement."
"We are excited to add Allianz Lifetime Income+ as the first fixed index annuity on our platform," said Kevin Rafferty, General Manager, SS&C Retirement Solutions. "The market for lifetime income solutions is expanding rapidly as more Americans seek out guaranteed options in their employer-sponsored plans. As the platform of choice for retirement income technology connections and participant solutions, SS&C is committed to providing the best tools for innovators like Allianz to make their offerings easily accessible."
SS&C developed the RICC middleware to help address the need for an efficient, scalable and cost-effective way for recordkeepers to gain access to multiple retirement income solutions through a single connection. Learn more here.
About Allianz Life Insurance Company of North America
Allianz Life Insurance Company of North America, one of the Ethisphere World's Most Ethical Companies®, has been keeping its promises since 1896 by helping Americans achieve their retirement income and protection goals with a variety of annuity and life insurance products. In 2022, Allianz Life provided additional value to its policyholders via distributions of more than $7.7 billion. As a leading provider of fixed index annuities, registered index-linked annuities, and fixed index universal life insurance, Allianz Life is part of Allianz SE, a global leader in the financial services industry with approximately 150,000 employees in more than 70 countries. Allianz Life is a proud sponsor of Allianz Field® in St. Paul, Minnesota, home of Major League Soccer's Minnesota United.
About SS&C Technologies
SS&C is a global provider of services and software for the financial services and healthcare industries. Founded in 1986, SS&C is headquartered in Windsor, Connecticut, and has offices around the world. Some 20,000 financial services and healthcare organizations, from the world's largest companies to small and mid-market firms, rely on SS&C for expertise, scale and technology.
Additional information about SS&C (Nasdaq: SSNC) is available at www.ssctech.com.