2021 Life Sciences Lab Real Estate Outlook
Reinvented cluster rankings and industry trends
September 15, 2021 | JLL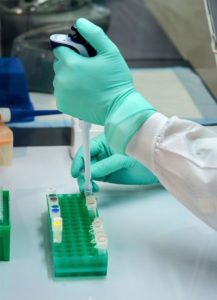 Life sciences industry momentum has been building for decades, but it's recently become one of the most highly sought-after sectors within commercial real estate. We're at the forefront of rapid change concerning modalities of drug discovery and delivery, including the prevalence of more "living" – or bio engineered, small molecules. New modalities and technologies will fuel ever evolving infrastructure and real estate requirements.
High barriers to entry are challenging both investors and occupiers, especially in key cluster markets. Secondary markets are gaining traction, but only a few clusters can boast a robust life sciences ecosystem.
Technology-enabled changes in the life sciences industry will drive more activity outside of the key cluster markets in the long term, especially as digital adoption drives greater productivity and enables new ways to conduct research. Markets that have the right mix of industry fundamentals will be better positioned to capture this growth.
Our 2021 Life Sciences Real Estate Outlook explores three key industry themes and establishes a reinvented approach to our geographic cluster rankings.
Theme 1: What's driving the industry forward, and can it last?
• Our basic human desire to live long and healthy lives will forever drive demand for the industry's main product: therapeutics aiming to do just that.
• The focus on personalized medicine will be a tailwind for the industry, enabled by gains tech-enabled productivity gains related to drug discovery and delivery. Biologics are gaining market share over conventional medicines and that will increase as new modalities are discovered through advances in technology.
Go Back
Loreen M. Gilbert, CIMA, AIF, CRC, CLTC – President, WealthWise Financial Services
Blue Vault
Our firm has been using Blue Vault from the first year it was available.
We have found it to be a valuable tool to verify what wholesalers tell us and to dig deep into how the reported investments are really performing.
We appreciate that Blue Vault has expanded its services from initially covering REIT's to now also including BDC's.
Our clients also appreciate that we conduct this additional due diligence on their behalf.